UN Deploys Haitian Police as Peacekeepers in Chad
Posted on:

19 March 2009

By:

Bryan Schaaf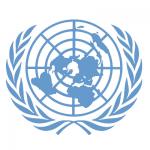 Usually when you read an article about peacekeepers in Haiti, it concerns how many are on the ground.  In a bit of a role reversal, the Miami Herald reported that the United Nations will deploy a group of Haitian police as peacekeepers to Chad.  The yearlong assignment involves monitoring Chadian police responsible for refugees from the war in neighboring Darfur.
Not everyone is thrilled about this.  A Haitian lawmaker criticized the initiative, noting that parts of Haiti still have no police. The U.N. says the Haitian peacekeepers will receive valuable training they can later put to use back home. Undoubtedly, that is correct.  It is also correct though that Haiti needs more trained and accountable Haitian police officers.    
There has been progress, though.   According to Ambassador Jorge Urbina of Costa Rica, who had led a four-day fact-finding visit, over the last five years Haiti had reached its goal of putting 14,000 police officers on the streets, and a successful anti-violence programme, carried out in partnership with the UN Stabilization Mission in Haiti (MINUSTAH) and the UN Development Programme (UNDP), had brought stability to formerly lawless urban areas.  Stability does not neccesarily mean development, but it is a prerequisite. 
Since 1948, there have been 63 peacekeeping operations.  There are 16 operations at present with 91,049 uniformed officers.  Some countries such as Nigeria, Pakistan, Bangladesh, Sri Lanka, and Fiji have long contributed troops.  The nature of conflicts has also changed over the years. Originally developed as a means of dealing with inter-State conflict, UN peacekeeping has been increasingly applied to intra-State conflicts and civil wars.  If you would like to learn more about peacekeeping, visit the UN Department of Peacekeeping Operations website. 
Bryan