Don't Give up on Haiti!
Posted on:

19 January 2009

By:

Bryan Schaaf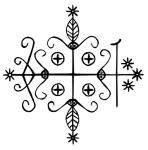 The past year has been hard for Haiti.  As usual, an emergency occurred that galvanized the attention of the international community temporarily. Humanitarian responders ramped up operations to deal with the crisis at hand. Commitments were made from donors, some of which were even kept.  But other emergencies happened around the world in other countries, and the political will to help Haiti make it from emergency to development mode fades.  Below is a Miami Herald article by Jacqueline Charles, touching on the issue of "Haiti Fatigue."  Has the world grown tired of Haiti?
In Haitian Vodoun, the crossroads represent change, possibility, opportunity, and danger.  Haiti has been in a crossroads for most of its existence. Geographically it is an orphaned African country in the Caribbean, caught between North and Latin America.  Politically, it is a fragile democracy struggling to rid itself of baggage accumulated from decades of dictatorship.  Its government is elected but weak - many good men and women died for their children and grand children to have a shot at growing up in a democracy. 
Haiti's African roots have kept it strong, yet the forces of globalization are relentless. Just an hour away from the richest country in the world, Haiti is one of the poorest countries in the world, that is if income is our primary measure with which we define success.  If we take into account art, music, culture, faith, and community, the picture becomes very different.
You and I need a stronger Haiti.  We know Haiti is not an abstract concept.  It is a country of over nine million people with hopes, dreams, and aspirations. The vast majority want to do their part to leave their communities and their country better off.  Haiti is full of silent heroes who you will never see on the news.  Many of the best people I know are Haitian.  They are passionate, tough, relationship oriented, and endearingly mischievous.  If they are not willing to give up the good fight, then who are we to abandon our efforts to fight for a stronger Haiti?
Hispaniola needs a stronger Haiti.  The relationship between the Dominican Republic and Haiti is tense, but each would accomplish more by working with the other.  Haiti needs electricity, technical support for agriculture, and joint business opportunities that the Dominican Republic can help open up. The Dominican Republic needs a stable neighbor that can manage its border and take part in joint activities like disease control programs.
The Caribbean needs a stronger Haiti. The Bahamas and other Caribbean countries have long received Haitian migrants seeking economic opportunities that do not exist at home. CARICOM is taking steps to help integrate Haiti, economically and socially, back into the regional fold.  It is not in the interest of CARICOM to have a country with Haiti's historical and cultural clout remain isolated. Haiti needs services and companies from other countries can help meet them.  Digicel, Haiti's largest private sector employer, has done very well and has given much back in the process.  More investment of this sort is clearly needed.
The United States needs a stronger Haiti.  The American government does not want to see Haiti become a narco-state or produce waves of migrants and/or asylum seekers seeking Florida's shores.  Strategic interests aside, Haiti is our neighbor.  The United States has often not been a good neighbor to Haiti.  Sadly, sometimes even our well intentioned but poorly thought out plans to help Haiti have backfired and caused great harm.  As a country, we owe it Haiti to remain an engaged partner. 
The primary responsibility for Haiti's development lies with the Haitian government.  There are many honorable, hard working individuals in the Haitian bureaucracy, but it takes just one session of parliament to see that many of Haiti's elected officials consider governing a form of self service rather than public service. But that is hardly unique to Haiti.
Haiti largely remains a country of non-governance, by which I mean that social change and development is driven by local and international non-governmental organizations. Their work is important, needed, and making a difference.  But pressing developmental issues, like deforestation, cannot be solved one community at a time.  This require a government capable of implementing regional and national solutions.
To be fair, there have been successes. The creation of Haiti's first Poverty Reduction Strategy Paper was a first step at being a more active parter with donors, who along with the Diaspora, provide the vast majority of Haiti's funding. The Haitian government has consistently been very much involved in expanding HIV/AIDS prevention, treatment, and care programs.  The international community has learned a great deal from Haiti's experiences in combatting HIV/AIDS. 
The Haitian government needs to do more.  We all know that.  But we, as friends of Haiti, need to do more too.  We must be smart about how we invest our time and resources. For example, sending food will not help address Haiti's food insecurity. Only halting environmental degradation, making agriculture viable again, and strengthening the private sector can do that.  Likewise, we need to persuade this government and others that the best way to support Haiti is not to send our surplus crops, but to help Haiti to feed itself.  Disaster prevention will save lives, livelihoods, and resources.  In the long term, trade will be more important for Haiti than aid. Countries truly interested in helping Haiti should help open up possibilities to help make that transition possible.  Freeing Haiti from the shackles of its debt, much of which was acquired under dictators, would also be an excellent way to support this fledgeling government. 
So is it time to give up on Haiti?  Not at all.  While the last year was especially difficult, progress continues to be made in communities throughout Haiti.  Haiti's challenges remain daunting but are not insurmountable.  Though there is much work to be done, I believe that better days are ahead for Haiti and hope you do too. 
Below is Jacqueline's article in the Miami Herald. 
-----------------------------------------------------

Haiti at a crossroads as donations dry up and upheaval looms
BY JACQUELINE CHARLES
PORT-AU-PRINCE -- Hundreds were killed and tens of thousands left homeless in 2008 when hurricane rains washed their homes away. Joblessness deepened. Malnutrition magnified. Farms failed.
Haiti's misery is expected to deepen this year as its crippled economy and the global financial crisis collide with donor fatigue and increasing frustrations about the lack of social and economic progress.
''There is Haiti fatigue, or rather Haiti impatience, that after three to four years very little has been accomplished, and all of those natural catastrophes have compounded the problem,'' said Robert Fatton, a University of Virginia politics professor and Haiti expert. ``2009 is going to be a very difficult year in Haiti.''
The gloomy prognosis is widespread here and comes amid a global financial meltdown that has largely detracted world attention from the storms' devastation, the worst humanitarian disaster to hit Haiti in 100 years.
The grim outlook also comes as the focus shifts to constitutional reform and pending legislative elections. If not handled delicately, both could create a political storm with far-reaching ramifications, analysts and diplomats say.
Since the creation of Haiti's 1987 Constitution, the country has gone through several major political crises, most of them prompted by contested elections.
In an address to parliament this week, President René Préval said while Haiti has a respite from the agony of unrest, it remains at a fragile crossroads. He stressed the need for political and national dialogue.
''It's easier for each sector to stand alone and to criticize, and say what should have been done or what could be done. Why not sit down together to do what needs to be done,'' said Préval, who also emphasized the need for judicial reform, and modernizing the country in areas of technology and competitiveness. ``Dialogue is necessary, but it has to be constructed. It has to be organized.''
Haiti also needs investments and development. In recent months, Préval has accused donors of not doing enough to help Haiti crawl its way out of misery, and has called for fewer tanks from the United Nations peacekeeping force and more tractors.
Over the next week, donor nations will assess the needs in Haiti with visits from Governor General Michaelle Jean of Canada on Thursday and Queen Sofia of Spain next week.
Foreign diplomats, meanwhile, say Préval and Haiti's lackluster parliament lack focus and a sense of urgency.
''The international community may be tired of Haiti, but if there is no money, you will have more people coming to'' South Florida, said Alix Loriston, former U.N. World Food Program coordinator in Gonaives.
The epicenter of the disaster, Gonaives, still lacks a clear road map for its future. There is talk of reconstruction, but the absence of a government plan about what to do -- and money to either rebuild or relocate the historical city -- has left Gonaives' 300,000 residents with few options. Many remain in shelters and on rooftops, while others have had no other choice but to return to their mud-encased homes.
The storms struck just as Haiti was starting to show signs of progress after years of instability. Inflation was in the single digits, and 7,500 new jobs were injected into its stagnant job market after the U.S. Congress approved a textile trade bill.
Then came the fuel and food crisis, followed by a nearly five-month political impasse, the international economic meltdown and finally the storms. In a span of three weeks, Tropical Storm Fay, Hurricane Gustav, Tropical Storm Hanna and Hurricane Ike pounded the country, killing nearly 800, washing away livestock and millions of dollars' worth of rice, corn and plantain crops.
The economy contracted by 15 percent, and overnight, Haiti's misery and suffering went from chronic to acute.
''Haiti is at a tipping point that can go either way,'' World Bank President Robert Zoellick said during a three-day visit after the storms. ``We have to deal with the immediate needs to deal with the social instabilities. But there is also a chance to build. So we need to work with donors to take advantage of the good parts and make sure we ameliorate the terrible difficulties people have suffered.''
But donors have been lukewarm. Less donor support, means Haiti is running a $100 million budget deficit, officials say. And after months of emergency food distributions, WFP is preparing to end the servings because a U.N. emergency aid appeal to help stave off starvation and get cash in Haitians' pockets has not raised the $108 million envisioned.
Haiti has been ''the site of too many feel-good projects draped in national flags,'' Zoellick said in a speech about the dangers of aid fatigue and the need for new approaches on development assistance. ``Too many sterile debates about which comes first -- security or development.''
Haiti supporters, however, blast the World Bank and other lenders for not moving more swiftly to cancel Haiti's $1.7 billon external debt.
Some blame the problem on too many Haiti funding appeals. Others say the problem isn't money but a government that lacks leadership and clear priorities.
''President Préval has a really tough challenge on his hands . . . trying to rebuild a democratic state that had largely collapsed under Aristide and do it within the context set by [MINUSTAH, the U.N. Stabilization Mission] in a country which historically is proudly nationalistic and shirks at this kind of intervention,'' Thomas Shannon, U.S. assistant secretary of state for the Western Hemisphere, told The Miami Herald.
Shannon doesn't believe there is Haiti fatigue and dismisses criticism by some foreign diplomats here that the U.S. government, Haiti's largest single donor, is not doing enough to help the recovery.
''There is a lot going on, and it's not that Haiti has slipped off anybody's screen. People are overwhelmed right now by the financial crisis,'' Shannon said. ``With that said, it's too convenient to say things aren't moving as fast as they should be because we aren't as involved as we should be.''
Shannon said the U.S. government recognizes ``how important Haiti is, we understand the devastating impact of the hurricanes and how it has affected Haiti.''
But some question the U.S. commitment. After halting deportations to Haiti for more than three months, the Bush administration resumed them last month. A week later, it denied Préval's request to allow undocumented Haitians living here to remain temporarily until their storm-ravaged homeland recovers.
Meanwhile, concerns about the increased misery have donors pushing for another conference to raise much-needed funds for Haiti. But there is disagreement on the framework, or the time frame.
''There is no sufficiently clear signal from the government. We are ready to go and try and mobilize more people who can mobilize more resources,'' said Joel Boutroue, the U.N. humanitarian coordinator in Haiti. ``They want to achieve concrete actions. We can't treat the donors conference like an auction either, lists of projects that you want to buy or not.''
Haitian Minister of Planning and External Cooperation Jean-Max Bellerive says officials are tired of donors pledging money without coordinating with the government. By getting them to commit to projects, Haitian officials can better hold donors accountable.
''Surely we need money, but we need better money,'' he said.
Sometimes, the government is unaware of a program's existence. Of the 3,000 nongovernment organization's (NGOs) operating in Haiti, only 400 are registered with his office, he said.
''We don't have any problems with the NGOs, but I've always said we need to know what they are doing and with what money and where,'' says Bellerive, currently working on a law requiring more accountability by NGOs and donors.
Donors say Haiti, by its own track record, doesn't have the capacity or people power to effectively administer programs. Without NGOs, they say, Haiti would be unable to adequately respond to the crisis.
Haiti supporters respond that after Hurricane Ike, the government dipped into its meager coffers and poured $200 million into the recovery effort to clear roads and replant crops.
''The government is trying to do its best, but the question of coordination between the government and donors is key,'' said a diplomat who asked for anonymity because he was not authorized to speak on the matter. ``When you consider the ups and down that this country faces, at some point, the sympathy for Haiti may be vanishing.''
Fatton agrees that the Haitian government needs to have a clearer plan and to improve communications with its partners. But he says the international community shares blame for Haiti's crumbling state, and calls its policies toward Haiti ``reckless.''
''What both actors have done is to confront one crisis after another without having a clear idea of how to resolve any of the crises,'' he said. ``There is a problem of leadership but there is also the problem of not having enough resources.''