"Voices of Haiti" Performance in Washington DC (7/25/2012 – 7/26/2012)
Posted on:

12 July 2012

By:

Bryan Schaaf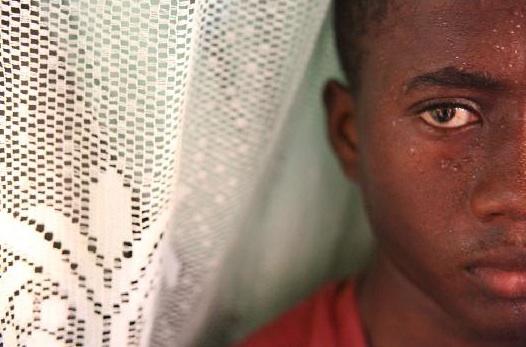 The Pulitzer Center and Population Services International (PSI) will hold "Voices of Haiti", a performance concerning the ongoing consequences of the earthquake, at the Corcoran Gallery of Art on July 25th and 26th.  It will feature a documentary, poetry, music, photography, and reporting from a variety of sources. Voices of Haiti has previously been screened in Port-au-Prince and Miami.  More information follows below.  
The Pulitzer Center on Crisis Reporting is an innovative award-winning non-profit journalism organization dedicated to supporting the independent international journalism that U.S. media organizations are increasingly less able to undertake. The Center focuses on under-reported topics, promoting high-quality international reporting and creating platforms that reach broad and diverse audiences. The Center's educational programs provide students with fresh information on global issues, help them think critically about the creation and dissemination of news, and inspire them to become active consumers and producers of information. The Pulitzer Center is a bold initiative, in keeping with its deep ties to the family whose name for more than a century has been a watchword for journalistic independence, integrity, and courage.  When Joseph Pulitzer III became editor of the St. Louis Post-Dispatch a half century ago, he paid tribute to that legacy. "Not only will we report the day's news," he said, "but we will illuminate dark places and, with a deep sense of responsibility, interpret these troubled times." The Pulitzer Center is driven by that same mission and deep sense of responsibility, in times just as troubled. Jon Sawyer, the Pulitzer Center's founding director, is a former Washington bureau chief for the St. Louis Post-Dispatch. He has reported from five dozen countries around the world and is a three-time winner of the National Press Club prize for best foreign correspondence.
Population Services International (PSI) is a global health organization dedicated to improving the health of people in the developing world by focusing on serious challenges like a lack of family planning, HIV/AIDS, barriers to maternal health, and the greatest threats to children under five, including malaria, diarrhea, pneumonia and malnutrition.  A hallmark of PSI is a commitment to the principle that health services and products are most effective when they are accompanied by robust communications and distribution efforts that help ensure wide acceptance and proper use. In each of its platforms, PSI works in partnership with local governments, ministries of health and local organizations – creating health solutions that are built to last. PSI was founded in 1970 to improve reproductive health using commercial marketing strategies. For its first 15 years, PSI worked mostly in family planning (hence the name Population Services International). In 1985, it started promoting oral rehydration therapy. PSI's first HIV prevention project — which promoted abstinence, fidelity and condoms — began in 1988. PSI added malaria and safe water to its portfolio in the 1990s and tuberculosis in 2004. PSI has a presence in  67 countries with HQ in Washington DC and a European office in Amsterdam.
The Corcoran Gallery of Art presents, interprets and preserves the art of our times and of times past; its college of art nurtures and helps shape new generations of artists and designers. Education is a central focus, not just in the Corcoran's classrooms but in its galleries and throughout the greater Washington region. Though American art is the collection's emphasis, the art of other nations and cultures is, when appropriate, acquired and exhibited. The Corcoran is committed to making the historic art in its collections and the emerging art of our time accessible and understandable to the broadest possible audience through innovative exhibitions and educational programming, systematic research and rigorous scholarship. Its many activities emphasize the combined resources of its museum and college, and are directed toward diverse communities with widely differing educational and socio-economic backgrounds. Though proud of its important place in the international world of art history and scholarship, the Corcoran is ever mindful of its special obligation to serve the greater Washington region, especially its artists and its young people. 
You can see/read some of the poems which will be featured at the Pulitzer Center website and learn more about the individuals and their stories which inspired the poetry.  I'll be attending the Thursday performance.  If you are able to participate, please feel free to post your thoughts about the performance in the comment section.
Bryan