Blogging Haiti
Posted on:

25 August 2008

By:

Bryan Schaaf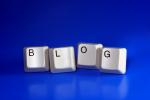 Haitians say that their country has teeth. Once it has bitten you, it may not let you go.  There are a large number of bloggers who write about Haiti for many different reasons - the one thing they have in common is that blogging allows them to stay connected to a country they care about.  Blogging is inherently democratic in that anyone with interest, motivation, and access to the internet can visit Blogspot, Wordpress, or any number of other free websites and, with a few keystrokes, start writing almost immediately.  Haiti Innovation decided to take a look at who else was blogging Haiti - here is what we found.
Travellers, missionaries, Peace Corps Volunteers, Haitian Diaspora, aid organizations, art/music/film enthusiasts, and many others are all blogging Haiti.  The common thread is connection, whether it be to causes and issues, communities, places, to experiences, or to one's roots.  Most sites are modest in size and activity, but taken together, provide a wide variety of perspectives.
With access to the internet in Haiti having increased dramatically over the past several years, I was struck by how few blogs are maintained by Haitians living in Haiti.  There are exceptions, of course, such as the blog of Wadner Pierre, a journalist and photographer originally from Gonaives but now based in Port au Prince.  Another, Parlons Peu, is a French blog that does not seem to have been updated for a while. In order for others to hear Haitian opinions on Haitian issues, we hope that blgging will become more popular in time.
Haitians living in the Diaspora have created many blogs. Some are intended to help them maintain a connection to their communities of birth such as Thomonde, Ganthier, and Ti Rivye.  Others are more social in nature such as the Haitian Diaspora blog, Haiti Internet Newsletter or Echo D'Ayiti.  Others are more political. For example, Preval Blog was created to monitor the progress of the current government. Alice Barker runs the well-done Kiskeacity blog which includes both original content and links to articles of interest.  Alice is also involved with the massive Global Voices Online website.  Global Voices Online/Haiti blogs can be found here. Some Diaspora blogs, such as the Blog de Moi are written in French.  A Little Haiti/Miami Blog has been established though no content has been entered as of yet.
American missionaries use blogging as a tool to stay connected with friends and family members in the United States.  These include the Livesay Haiti Web Log, the Lenth Family Blog, Providence Ministries/Haiti Blog, Peter Daniel's Blog, the Haiti Lady,  the Ennis Family Blog, the Blesh Family Blog, the Desir Family Blog, Nick and Madeliene Avignon's Blog, Haiti World, and the Winton Lanfonte Haiti Blog.  There are also websites geared toward families who either have adopted or want to adopt Haitian children.  Examples of these include PAC Haiti, Haiti Adoption Blog, the Johnson-McCormick family blog,  the Exploring Adoption blog, the Janco Family Blog, and the Haiti Children's Rescue Mission blog
Tourism in haiti is not exactly booming. Still, there are a number of intrepid travellers who visit Haiti each year.  Many enjoyed Haiti and see blogging as a way to share their experiences with others who have been to the country as well.  These blogs are often visited by people who want to experience Haiti but need information on security, determining what to see, and how to get there. Examples include the Haiti Travel Blog and the Eddie Mullins Blog.  The Ragout Tet Kabrit site was created after a visit to Haiti as was Tinu's Out of Haiti Blog. Haiti Central has information on where to go and what to do as well as blogs on social and political issues.  Some have created very well done photo blogs which include Martin Baran's Photo Blog and Patrick Douge's Photo Blog.  Though not updated since 2007, Logan's Haiti site has some excellent photographs which make it worth a visit.  Finally, the MyBlogLog/Haiti section has a number of posts from people in, going to, or returning from Haiti.
Unfortunately, Peace Corps is no longer in Haiti.  I am hopeful that the program will be reinstated eventually.  In the meantime, I would encourage the Peace Corps to consider one year Peace Corps Response assignments for returned volunteers.  Peace Corps Volunteers have been responsible for a number of blogs. Though they no longer reflect current events they do capture the experience of being in the country at a specific time, of integrating into rural communities, and of working on small development projects throughout the country.  Matthew Koerner describes being a Peace Corps service in Haiti, after being evacuated, resuming his service in Ecuador. Matt and Colleen Riccione have a similar page they established befzore arriving in Haiti.  Wendy Goodman's parents did it the old fashioned way, entering her letters onto a website for friends and other family members to read.
I found a number of organizations operating in Haiti which use blogging as a means to convey the importance of their work and to describe the impact they are having.  These include Grass Roots Online, Pwoje Espwa, Haiti Reborn, the Saint Boniface Haiti Foundation Blog, Orphans International Haiti, Project Medishare, the Institute for Justice and Democracy in Haiti, Angel Missions, Nehemia Vision Ministries, the Lambi Fund, Konbit Pou Ayiti (Kompay), AMURT Haiti,  Friends for Health, Mountain Top Missions, Haiti Rescue Center and the Pignon oriented Community Coalition for Haiti blog. Project descriptions from fundraising oriented sites such as Razoo and Global Giving function as "mini blogs" when writers provide regular updates.
Many individuals first become acquainted with Haiti through its music and arts. Haitian music blogs include Bel Kanaval, Bel Mizik, and Haitian Music Blog.  There is also a Bel Film blog devoted to Haiti's nascent film industry.  The 'Notes from Haiti' Photo Blog contains impressive  photographs from throughout Port au Prince.  Also interesting is the Young Haitian Documentary Photographers Group. Art of Haiti is an example of a blog devoted to Haitian art.
Other news-oriented blogs include Michael Deibert's Haiti site as well as Inside the Frame.  Haiti New Blogz also carries news items on Haiti. Although not blogs, the Miami Herald, South Florida Sun Sentinel and Topix/Haiti are consistently good sources of the lastes news.  It goes without saying but there is also a blog on Haiti soccer (foutbol).  Hii Dunia covers international development, environmental, and political issues including, from time to time, Haiti (as well as a nice collection of international development related links.)   Finally, a speech referencing Haiti is included in Barack Obama's blog courtesy of Paul Anglade. Technorati is an easy way to scroll through the latest Haiti related content from many different blogs at once.
Haiti is indeed a beautiful but complicated little country. Reading blogs is a great way to get multiple perspectives on developmental issues while writing them is a great way to say a little and learn a lot.  I am certain that we may have missed some other useful Haiti related blogs.  Please feel free to post them in the comments section below.  
Thanks!
Bryan