Hunger and Hurricanes (6/6/2011)
Posted on:

6 June 2011

By:

Bryan Schaaf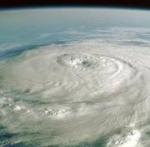 Last week, Trenton Daniel wrote an article highlighting malnutrition and hunger in Haiti's neglected rural areas.  Over the long term, the countryside needs agricultural modernization, better environmental management, and roads to move crops to regional markets.  Haiti first has to make it through hurricane season which began May 1st.  The National Oceanic and Atmospheric Administration (NOAA) anticipates an above normal hurricane season with a 70 percent chance of 12 to 18 named storms, including 6 to 10 hurricanes.  Storms put lives, crops, and infrastructure in Haiti at risk. 

Last year, Haiti was affected by, but not directly hit by, hurricanes.  Still, the U.N. Food and Agriculture Organization (FAO) notes that crop production in 2010 suffered as a result of disruptions caused by the earthquake and then Hurricane Tomas.  As far as this hurricane season goes, President Martelly noted even heavy rain causes problems.  Indeed, landslides caused by rain killed three children in Cap Haitien when their house was swept away earlier in the week.  In an interview with Riptide, Martelly said, "I can tell you that we don't have the proper infrastructure…but we are motivating the Department of Civil Protection, which has representation in the provinces, so that these people can act in any emergency."  Nigel Fisher, the Secretary-General's Deputy Special Representative to Haiti,  has stated Haiti is much better prepared off last year, especially in areas most at risk.  Fisher noted that assessments have been carried out to assess the most vulnerable areas, relief supplies have been pre-positioned, and temporary shelters have been identified.  He went on to note the United Nations still needs $13 million to finish hurricane preparations.
But what about this hurricane season?  A storm developing in the Caribbean at present may or may not become a hurricane -  but could bring heavy rains to Jamaica and Haiti that could cause flooding and landslides.  Yesterday, the Haitian government and aid groups evacuated more than 50 families from Thomazeau when Lake Azuei, Haiti's largest, overflowed.  The UN Office for the Coordination of Humanitarian Affairs (OCHA) sent a convoy of trucks and boats to assist with evacuation operations.  Some families stayed behind for fear of their possessions being stolen or livestock lost.  The lake is prone to flooding as its drainage canals are filled with trash and sediment and no longer function.  As with other parts of Haiti, the erosion causes water and sediment to run into the lake during the rainy season.
Given the poor sanitation situation in Haitian cities and countryside, the coming rains are worsening the cholera epidemic.  A spike of cases, reportedly over 300 a day, has been reported in Carrefour.  Oxfam, the American Red Cross, and other responders are stepping up their cholera prevention and treatment efforts.  The American Red Cross does not manage camps – however they have programs in 48 camps to prevent and respond to cholera and to mitigate hurricane damage with trenches and early warning systems.  The Haitian Ministry of Health reported cholera has killed more than 5,300 people and sickened more than 320,000 since October.  The cholera outbreak will continue to affect the agricultural labor force in the countryside.  According to the USAID Famine Early Warning System (FEWS-NET), the rice harvest in the Artibonite and the southwest is likely to be 20-30% below average.  Domestic rice costs may soon approach 2008 levels, a year marked by riots influenced in large part due to the cost of food.
The World Food Program (WFP) notes that erosion, deforestation, flooding and tropical storms make domestic farming difficult.  American imports are cheaper, but make Haitian consumers vulnerable to price spikes caused by increases in the cost of fuel and transportation.  WFP has launched cash-for-work programs, school meals to ensure attendance, and efforts to get aid organizations to purchase food commodities locally.  Developing agriculture in Haiti will be a long process, but a necessary one for promoting food security and political stability.
Prices of staple foods are reported to be stable, which is not to say inexpensive – most are above April 2010 prices.  Rice prices, however, showed a downward trend in most markets due to international rice price trends.  FAO notes the high cost of fuel and transport, and degradation of roads during the rainy season, are likely to keep prices high, especially in the most remote locations.  Imported foods remain cheaper than food produced nationally.  The food security situation is most concerning in the Port-au-Prince metropolitan area, in the southern peninsula, in the northwestern region and in the Artibonite valley.  Thirty percent of the total population (3 million) required food assistance in April/May.  Different regions have their own vulnerabilities.  Jeremie is farthest from Port au Prince through which most food commodities are imported.  Hinche is isolated by a poor (although partially improved) road network. Jacmel and other parts of the southern claw are prone to flooding as a result of erosion.  The most food insecure households in rural areas are those with little or no land and animals, with little education and few vocational skills.  In urban areas, the most food insecure are those living in dense, insecure slums in Port au Prince (e.g., Cité Soleil, Martissant) where members of households have lost or are unable to find jobs.  While remittances could ameliorate vulnerabilities, FEWS-NET notes that the poorest of the poor do not receive remittances.  FAO predicts that the food insecure population will remain high through June but will decrease between July and September following the Spring harvest.
The Haitian government and its partners need a lot of preparedness, a great deal of coordination, and a bit of luck to weather this rainy season.  If anything, there will only be more hurricanes in the future.  However, Haiti can develop the resources and readiness needed to better prepare for, mitigate, and respond to their consequences.  The risks are too great otherwise – parts of Haiti such as Gonaives and Port de Paix have been set back years by major storms.  We'll post updates throughout the hurricane season - please feel free to post your thoughts in the comments selection below.
Bryan