Haiti Food Security Update (6/17/2008)
Posted on:

17 June 2008

By:

Bryan Schaaf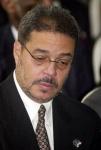 Strike two. Preval's second nominee for the position of Prime Minister was rejected.  While food insecurity continues, politicians squabble.  I have a modest proposal - Give the politicians concerned one meal a day until a Prime Minister has been selected and a new goverment can be formed.  This is, after all, the reality for many in Haiti.  I suspect officials would work out a solution rather quickly.

The World Food Program (WFP) reported that food aid volumes sank last year to their lowest level in almost 50 years. Financial Times estimates that global deliveries dropped last year to 5.9m tonnes – the lowest level since records began in 1961 and 15 per cent below the figure for 2006.  In the article, Jan Brinkman, head of food security, policy and markets at the WFP said the quantities of agricultural commodities that could be bought declined as prices rose because most food aid organisations had fixed budgets and little availability to raise more funds.  The largest recipients of food aid were Ethiopia, Sudan, North Korea and Uganda.  More flexibility is needed - especially from major donors who prefer to provide commodities over cash.  Food aid should not be about what is best for farmers in the developed world but for food insecure populations.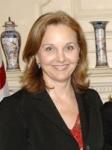 WFP, one of the biggest players when it comes to food distribution in Haiti, has announced a new four-year strategic plan to tackle soaring levels of hunger caused by the global food crisis.  "This strategic plan marks a revolution in food aid that supports local markets in breaking the cycle of hunger," Josette Sheeran, WFP's Executive Director. "I call this our 80-80-80 solution...80 per cent of our cash for food is spent in the developing world, 80 per cent of our ground transport is procured in the developing world, and 80 per cent of our staff is hired locally in the developing world."  The announcement notes WFP spends more than US$2 billion a year on food, transport and staff in the developing world. The plan includes spending to strengthen smallholder farming, local transport and communication networks, as well as school meals and support for mother-and-child health and nutrition programmes. Last year, WFP used its cash resources to purchase US$612 million worth of food in 69 developing countries.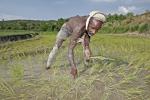 An article in the Wall Street Journal explored the role of the small farmer in Haiti…farmers who don't irrigate, can't afford fertilizer, and whose implements are often limited to hoes.  The article states that in a major paradigm shift, the food crisis has caused institutions such as the World Bank and International Monetary Fund to treat investment in poor farmers as a promising development strategy.  In fact, it notes a growing number of World Bank economists are now convinced most poor nations need a healthy farm sector as the basis of a robust economy.  It discusses how in Asia, the economic boom in manucturing occued only after the region's farm sectors developed. If this is the case, reviving the agricultural sector in Haiti is a prerequisite to building other parts of the economy. 

It might be useful to look at what other countries are doing.  The article notes the governments of El Salvador and Ethiopia are helping distribute hybrid seeds to farmers to boost corn yields. African governments are now striving to spend 10% of their budgets on agriculture and so should Haiti.  It goes on to state that Costa Rica published a National Food Plan designed to aid subsistence farmers.  It calls for ramping up rice, corn and bean harvests to make Costa Rica nearly self-sufficient in staples by 2010.  Mexico announced sweeping reforms to aid small farmers, including eliminating import taxes on fertilizer and chemicals needed to manufacture fertilizers. The government also declared emergency funds to bring modern irrigation to 53,000 additional acres of farmland, about three times the area Mexico previously budgeted for.  The Haitian government should be watching closely what other countries in Latin America and Africa are doing and learn from what is working (and also what is not working).  Subsidies are nice, but they don't constitute a strategy.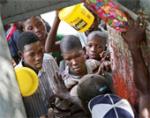 Haitians watch out for each other. An article in the Miami Herald describes how Haitian are supporting the vulnerable  through the ongoing food crisis. In particular, it follows Georges Jean Wesner who gets up at 4 each morning to walk two hours to a charity food kitchen where he feeds hungry children.  International aid groups and foreign governments have provided emergency aid but this is just a first step until we get serious about addressing underlying causes of food insecurity.

The Diaspora has been chipping in as much as they can although the slow U.S. ecomony limits remittances and philanthropic contributions. Miami Dade County Officials recently held a massive food drive and raised 39,000 pounds of food in two weeks.  There are much more effective ways to help.   Cash contributions to organizations such as the World Food Program are much more effective then sending our canned leftovers.  Large organizations like WFP can take advantage of economies of scale, can transport food very efficiently, and don't get tangled up in customs.  Smaller organizations benefit as well, particularly the ones involved in activities that will help get us out of this mess by promoting irrigation, improved farming methods, hybrid seeds, fertilizers, leadership training, and scholarships so kids won't have to drop out of school during these hard times, etc.  Let people know about organizations doing good work in Haiti, raise awareness and funds, and if you have the time, consider volunteering stateside or in Haiti.
That's where things stand now.  We are still waiting for a government, still waiting for a long term plan.  In the meantime, Haitians, non governmental organizations, and international organizations struggle mightily to bring food security to Haiti one community at a time. 
Bryan