Guest Blog: In the Eye of the Spiral (Raynald Leconte)
Posted on:

23 May 2012

By:

Bryan Schaaf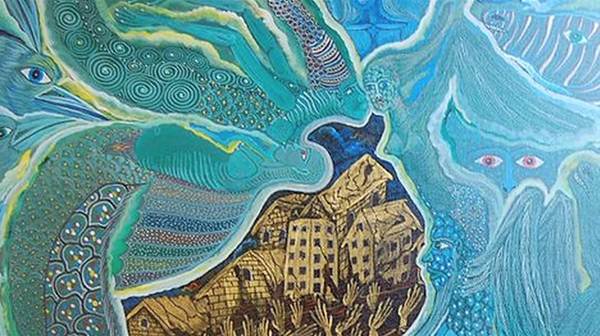 Below is a guest blog by Raynald Leconte, Chairman of the Haitian Cultural Foundation (HCF).  HCF has produced a documentary about Haitian art entitled "In The Eye of the Spiral" with commentary by some of Haiti's most important living artists.  Haitian art is so expansive that it can be difficult to describe adequately.  To paraphrase the artists: "Chaos is the reality of life…there are few places in the world with as much chaos and artistic devotion as Haiti… creativity is our wealth".  Check out the documentary and HCF as well.  Thanks!
I've been working for over twenty years on media and technology related issues, but most rewarding is my venture with the Haitian Cultural Foundation (HCF).  HCF, formed in January 2010, has served as a venue for exposing Haitian artists to the international art community in the United States and elsewhere.  We've developed a number of partnerships with respected organizations such as FOKAL/Haiti.  I am excited that HCF is the platform for our production of In The Eye of the Spiral, a documentary featuring seven of Haiti's most important living artists.  The recurring theme is the relationship between art, creativity, and chaos.  This film proposes a new narrative for the embattled Haitian Republic – a narrative of vitality, mysticism and, ultimately, the hopefulness of artistic creation.
Frantz Zephirin, whose painting is included in this blog along with the film is one of the seven artists featured in the trailer.  He lives in Port-au-Prince and owns a gallery in Key West.  Zephirin is one of Haiti's top contemporary artists, entirely self-taught, and describes himself as a "Historic Animalist".  His paintings have been featured on the covers of the New Yorker and Smithsonian Magazines as well.  Through his work, he comments upon history, politics, Christianity and Vodoun, and the relationship amongst them.  A recurring theme throughout the documentary is the role that culture plays in the vision and development of a people and civilization.  It is around this principle - the role of culture, arts and artisanal craft in development - that our work is devoted.  We invite you to watch the trailer and share it widely.  After, you can folllow us on Facebook, Tumblr and Twitter.  Thank you and let us know what you think!
Raynald Leconte 
About Haitian Cultural Foundation (HCF):  HCF is an all volunteer organization.  No executive officers or board members receive a fixed salary. HCF is a US-registered charity, and all donations are tax deductible to the full extent of the law. "The principles of reflexivity argue that patterns can be broken.  We believe that the art of this nation can be the catalyst to begin a positive and expanding spiral for the people of Haiti."