First Mobile Phone Cash Transfers for Housing Repairs Kicks Off
Posted on:

2 March 2012

By:

Bryan Schaaf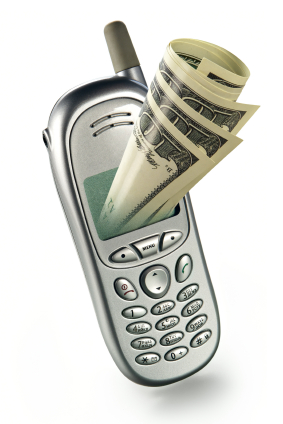 Given poor access to and accountability of financial institutions in Haiti, much has been written about the potential benefits of mobile money.  The United Nations Development Program (UNDP) and the Haitian Government are planning 2,000 mobile money transfers over the next three months in support of housing repairs.  The funds do not change hands, the possibilities for corruption are reduced, and earthquake survivors can get started rebuilding their homes.  The full press release follows.    
Haiti's earthquake-affected households started, this week, to receive cash installments through the first ever mobile money transfer mechanism to support post-disaster housing reconstruction.  More than 2,000 mobile money transfers are planned in the next three months to 1,000 low-income families receiving subsidies totaling US$500 to purchase construction materials such as cement, iron and wood at selected project-certified stores for high-quality assurance at affordable prices. The initiative is part of the 'Community Support Centres for House Repairs', a partnership between the UN Development Programme (UNDP) and the Government of Haiti.
Commissioned by UNDP and developed by Digicel, one of the country's largest cell phone companies, the mobile phone cash transfers are helping boost financial inclusion in Haiti, where nearly two-thirds of the population has access to mobile phones but only 10 percent have bank accounts. Beneficiaries can also access a mobile phone checking account, which is a safer method of storing cash that also reduces financial transaction costs, improves users' ability to save and helps bring more people into the formal financial sector. "Mobile phone vouchers create additional security and convenience here in Haiti, especially for women, who might feel more vulnerable when carrying large sums of money." said UNDP Haiti Senior Country Director Jessica Faieta stressing that more than 40 percent of Haitian households are led by women. "With safer housing conditions, this initiative will also encourage the permanent return of camp residents to their neighborhoods and repaired homes."
The Community Support Centres, known locally by the French acronym CARMEN, have been empowering quake-affected communities in Port-au-Prince and the western town of Léogâne to directly take charge of house reparations, with engineering assessments and construction trainings. Four thousand families have already registered to take part of the project, benefitting 12,000 people. Five thousand participants have been trained in construction techniques and 2,000 damaged houses have already been evaluated.
The massive earthquake that rocked Haiti two years ago caused structural damage to approximately 80,000 houses and left over 100,000 others partially damaged. Up to now, more than 14,000 buildings have been repaired and nearly 5,000 were rebuilt in the capital Port-au-Prince following a coordinated effort by the government, non-governmental organizations and UN agencies. "The amount of cash funds that families lost in the earthquake, buried under their homes in coffee cans and under mattresses, is unaccounted," Digicel Haiti CEO Maarten Boute said. "Not only did people lose their homes, they lost their financial security. Mobile money projects like this one bring with them immense opportunities: They can be expanded to provide access to microloan, buying from wholesale without having to go to Port-au-Prince…mobile money really has the potential to give a boost to the Haitian economy." "This demonstrates the critical role the private sector can play in building back a more resilient Haiti," said UNDP Director for External Relations and Advocacy Sigrid Kaag. "This alliance is based on our work and research in emergency contexts and on previous partnerships on electronic and mobile transfers to beneficiaries. It brings needed innovation to governments, companies, NGOs and development agencies that need to deliver cash in emergency and early recovery situations."
Ninety percent of the 2.5 billion people in the world living on less than $2 a day have no access to savings accounts and other financial services, according to a recent World Bank study. While more than 80 percent of the world's population has mobile coverage, improving people's ability to send, receive, and store money using their mobile phones has the potential to improve people's lives and shift from conventional banking models to more affordable alternatives. Research shows that poor households with access to formal financial services are more likely to invest in education, increase productivity and income and prevent diseases. Digicel has mobile operations in 31 markets in the Caribbean, Central and South America and the South Pacific, investing in networks to provide close to 100% population coverage, bringing mobile service to local and rural residents that never before had the option of mobile communications.  UNDP partners with people at all levels of society to help build nations that can withstand crisis, and drive and sustain the kind of growth that improves the quality of life for everyone. On the ground in 177 countries and territories, we offer global perspective and local insight to help empower lives and build resilient nations.  
Contact Information
-Port-au-Prince: Chirine El-Labbane, chirine.el-labbane@undp.org, Cel: +509 36007455
-New York: Carolina Azevedo, carolina.azevedo@undp.org, Tel: +1 212 906 6127