WFP Makes Haiti a Top Priority, Seeks More Aid
Posted on:

8 April 2008

By:

Bryan Schaaf

If you visit the webpage of the World Food Programme (WFP), you'll see an appeal for funds with which to assist Haiti is on the front page.  We have a very serious problem in Haiti and the WFP knows it.  Food insecurity brings political instability and the inevitable protests that are taking place in Port au Prince.  Rural Haiti will feel the reverbations.  It would not be realistic to expect WFP to feed all of Haiti.  However, if the agency receives the funds it needs, it can ensure the most vulnerable individuals and communities are assisted.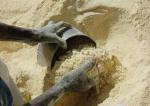 The WFP announcement highlights an emergency appeal to donors for an additional US$500 million to respond to dramatic increases in global food and fuel prices.  Increasing demand from China and India as well as demand for biofuels made from fuel crops may also play a role in exacerbating food prices.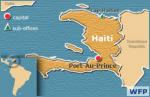 Haiti is certainly not the only country experiencing unrest as a result of the rising cost of living.   Protests have taken place and continue to take place in Mexico, Egypt, West and South Africa, and Southeast Asia.   Given Haiti's environmental degradation and weak agricultural sector, it is particularly vulnerable.   According to the WFP, Haiti is one of three countries in the world with the highest caloric deficit (460 kcals below the international standard of 2100 kcals/person/day).  2100 kcal is not considered ideal, it is considered a bare minimum for having a healthy, productive life.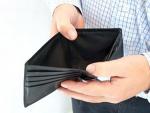 As WFP notes, now is the time to stand with Haiti.  But who is standing?  WFP has received only 13% of the US$96 million it needs to assist 1.7 million of the most vulnerable in Haiti.  This is not enough for even a full year, but enough to buy time.
The international community has invested in Haitian elections, Haitian governance, Haitian transparency.  If we are now unable to come up with funds to feed the hungry in Haiti, it will undermine every other investment we've made.  It is so shortsighted that it would be like, as Haitian say, washing your hands only to wipe them in the dirt.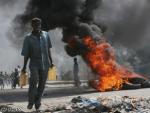 Development in Haiti requires a stable Port au Prince.  CNN reported that housands of demonstrators on Monday marched through the streets, burning tired and protesting.  Protesting is an art form in Haiti and it doesn't take much to get one started.  These protests have an air of desperation.  People are afraid - afraid of being hungrier, afraid of not being able to provide for themselves and their families, afraid of not having a future.  
Everything we hope for in Haiti - security, health, education, prosperity - depends on a populace that is not starving.   WFP needs financial assistance to do what it needs to do.  It is in a crisis that both individuals and countries find out who their friends are.   We'll know soon.  
Bryan