Safer Water, Better Health
Posted on:

4 July 2008

By:

Bryan Schaaf

The World Health Organization (WHO) recently released an interesting and easy to understand guide on the relationship between investments in water/sanitation/hygiene (WASH) and public health.  The international community, and Haiti Innovation included, have been paying a lot of attention to food security.  However, children with diarrhoea from poor water are not able to absorb nutrients, are more likely to become malnourished, and subsequently come down with a life threatening disease. Worldwide 1.4 million children a year die (6,000 a day) die from diarrhoea.  In Haiti, 10% of all deaths are estimated to be water-related.   Access to water, sanitation and hygiene, together are key to promoting public health in Haiti and elsewhere.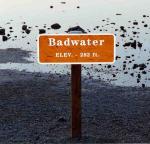 Keeping in mind that diarrhoea is a leading cause of death for children under five in Haiti and other developing countries, the WHO analyzed 50 different studies on the impact of various interventions on diarrhoea.  Hygiene interventions were the most effective, reducing diarrhoea frequency by 37%.  Haitians are clean people but not being able to afford soap and wash your hands frequently with it is a barrier to public health. After hygiene, sanitation (and latrines in particular) were the most effective reducing diarrhoea by 32%.  Water quality was third with a 31 percent reduction.  Water, sanitation, and hygiene are inter-related and if we're interested in saving lives in Haiti and elsewhere we have to understand them in relation to each other.

Without sufficient quantities of clean water, any of us would die - much more quickly than we would without food.  Investments in water/sanitation/hygiene pay dividends - the WHO estimates that costs saved from access to water/sanitation would recup over 300 billion dollars in lost work, lost wages, utilization of health care services, sickness averted, and ultimately lives saved.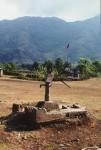 If you would like to learn more, there are many water related resources on the WHO website.  Of the non governmental organization, OXFAM is widely regarded as the best on WASH issues. Of the international organizations, the United Nations Children's Fund (UNICEF) is strongest on WASH.  Rotary International takes WASH very seriously, and you can find some very practical resources on the website of the Water and Sanitation Rotary Action Group (WASRAG).  The WHO report is well worth a read and is attached below as well.
Bryan