Project Medishare/FAVACA/Lambi Fund to Hold Storm Relief Fundraiser
Posted on:

6 November 2008

By:

Bryan Schaaf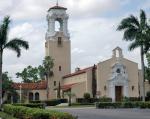 The Florida Association of Volunteer Action in the Caribbean and the Americas (FAVACA), the Lambi Fund of Haiti, and Project Medishare would like to invite you to participate in a joint fundraiser that will be held at the Coral Gables Congregational Church on November 14th at 6:30.  The event will feature a keynote address by Calvin Hughes, WPLG Morning News Anchor.  There will also be music and a silent auction of Haitian art.  If you can attend, please RSVP at 304-448-7421. The address is 3010 De Soto Blvd in Coral Gables, Florida across from the Biltmore Hotel.
We receive many emails asking what can be done to assist Haiti given the damage caused by the recent hurricanes.  Supporting one of these organizations, each of which Haiti Innovation can vouch for, is a great way to be involved.  These organizations are committed to Haiti and will not leave once recovery operations are over.  
Each supports emergency programs that address immediate needs as well as developmental programs that help meet long term needs by building local capacity.  If you cannot attend, take a look at the websites of these three organizations, all of which allow for online contributions.
If you have any questions, or are seeking advice about holding a fundraiser of your own, please let us know. 
Thanks!
Bryan