Haiti's Lost Girls: Sexual Violence in Cite Soleil
Posted on:

9 March 2009

By:

Bryan Schaaf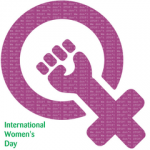 Thank you to Lindsay Poulton for sending us this investigative video footage by the London Guardian concerning sexual violence in Haiti.  The piece notes how gender based violence has often been used as  a weapon, especially in the slums and during periods of conflict.  Protecting women and children is absolutely essential for countering a culture of impunity and promoting a society that respect human rights - not just for some of us, but for all of us.
It is disturbing to hear the stories of young girls who were raped, some of them more than once.  It is even more disturbing to hear how often perpetrators go free while the victim is stigmatized, blamed, and in one case, imprisoned.
The government should consider the protection of its most vulnerable citizens to be among its highest priorities.  With that in mind, Amnesty International recently produced a report about sexual violence against girls in Haiti.  A summary is attached.  In addition, they produced a petition which they will deliver to the Haitian government later this month, urging them to take action.  You can sign it by clicking here.
Sadly, Amnesty does not have a permanent presence in Haiti but I sincerely hope that will one day change.  UNFPA does not have a great website, but they are present in Haiti and are involved in promoting women's health and women's rights.
There are seeds of hope.  The piece includes an interview with a staff member from the only walk in center for survivors of sexual assault in Port au Prince.  The UN force, MINUSTAH, was itself once implicated in sexual abuse and exploitation.  It now is working with Haitian counterparts to try to build the legal system into a durable institution that can bring about justice for women and children who have been abused.  It also noted the Children's Protection Unit of the Haitian National Police.  The Unit has only 12 officers, but it could and should be expanded. 
International Women's Day has come and gone, but for countries like Haiti, the future very much depends on the extent to which women and girls are protected, empowered, and engaged in their communities.  If you know of other non-governmental organizations that are working to promote women's rights in Haiti, please do post below.  Thanks!
Bryan