Haiti in Photos (Part 1)
Posted on:

5 January 2008

By:

Bryan Schaaf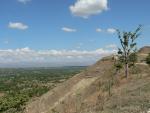 In the mass media, when one sees photos of Haiti, it usually involves one of two things - a natural disaster or a protest.  Though deforestation has damaged much of the country, Haiti remains beautiful.  If photographs speak a thousand words, photoblogs are able to convey that much more.  Below are some websites that feature either photo blogs or collections of photos from Haiti.  If you know of others, we can post them as well.
Martin Baran (Slovakia): Excellent photos of Port au Prince and the Central Plateau. He definitely gets around the country. His flicker site is here.
Patrice Douge: Good shots of Jacmel, Kenscoff, and the countryside.  I particularly like the photos of artists.
Galen Frysinger:  Hailnig from Sheboygan, Wisconsin, not far from where I grew up, Galen has put together a very impressive gallery of photographs from Haiti and other Carribean countries as well.  
Travel Pod:  Shots from different travellers to various parts of Haiti.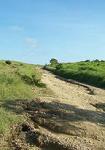 Marc Hare:  Particularly good shots of the Central Plateau and Route National Tree, pictured to the left.  Makes my back hurt just thinking of all the trips I've made on that road.
Trek Earth:  Collection of photos from various photographers in Port-Au-Prince and other locations.  Some photos of RAM performing as well.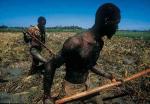 The Lambi Fund:  This NGO has set up a small photo gallery.  Some of the pics of the Artibonite are excellent.

 

 

 

 
Flicker/Haiti:  If you have a lot of patience, you can scroll through the many shots of Haiti on Flickr using this link.   You can find Haiti Innovation's photos, which we store on Flickr,  by clicking here.