Haiti Food Security Update (8/21/2008)
Posted on:

21 August 2008

By:

Bryan Schaaf
Disagreements among parliamentarians and political parties over who will serve in the new government have prevented Michèle Duvivier Pierre-Louis from presenting a new Cabinet and policy priorities (one of which is food security) on Tuesday as scheduled.  As politicians bicker, the people struggle.  The Miami Herald notes that school starts on September 1st and the fees will be out of reach for many.  According to the USAID Famine Early Warning System (FEWS-NET),  food security conditions are likely to deteroriate beginning in October due to the high prices of staple food crops, hurricanes, civil unrest, and high transportation costs.  Having been four months without a functional government, it is long past time to make a deal and get to work.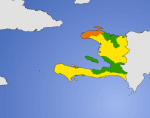 FEWS-NET states "Despite a relatively good spring harvest in June- July, which was comparable to last year's harvest at the same time, food security conditions are still precarious. Prices for staple food crops (rice, corn, beans, and sorghum) remain high. High world market prices for oil and grain are preventing improvements in food security. In spite of recent harvests, some 2.3 million Haitians, particularly residents of relatively arid areas of the Northwest and Northeast, and of poor urban areas, are currently categorized as moderately to acutely food insecure. The Southern peninsula (including the Nippes, Grand'Anse, Southern and Southeastern regions), which is especially vulnerable to hurricanes, has also been classified as food insecure..."
"...Environmental degradation and poverty form the vicious cycle of structural food insecurity problems of Haiti. Structural food insecurity is also related to frequent rapid-onset natural disasters (as affected populations have less capacity to recover) and to socio-economic crises. Environmental degradation (largely due to people cutting trees to produce charcoal as an alternative source of income or to expand cultivation) causes or sustains high levels of poverty. "
So what are the factors that will determine if Haiti becomes more food insecure in the months ahead? According to FEWS-NET, a particularly bad hurricane season and a decreased level of remittances from the Diaspora would make the situation worse. This could cause further destabilizing protests against the high cost of living.  Hey, if I were devoting almost all my household income to food, I would protest as well! In the worst case scenario, four million Haitians (almost half the population) would be affected by food insecurity.

Attached is a FEWS-NET summary of the causes of food insecurity in Haiti and some possible steps to address them.  I appreciate that the environmental degradation is highlighted. Nutrition, health, livelihoods, and stability depend on being able to stop deforestation and erosion.  If just a fraction of the cost of all food donated to Haiti went toward environmental preservation, long term agricultural development, better farming methods, improved roads, better access to urban markets for the rural farmer, and speeding up the painfully slow port system, we could see real progress in achieving food security.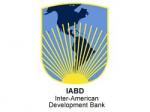 The Interamerican Development Bank (IDB) released a report emphasizing Latin American and Caribbean (LA/C) countries should strengthen social programs to alleviate the impact of higher food prices in the region.  According to IDB, more than 26 million people in the Caribbean could fall into extreme poverty if food prices in Haiti remain high.  Of all LA/C countries, Haiti would have to invest the most to protect its vulnerable populations.  A summary of IDB's findings is attached.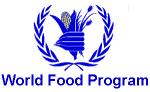 The World Food Program (WFP) announced a campaign to provide $214 million in food assistance to offset the high cost of food and oil in 16 hot spots including Haiti.  The emphasis in Haiti will be on expanded nutritional, education and socio-economic programs for 2.5  million people.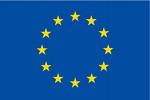 The European Commission allocated €3 million to address the needs of victims of the socio-economic crisis in Haiti. This assistance is focused on women and children in rural areas of the country. The funds will cover health, water and sanitation services, food security and malnutrition for about 1.5 million people. Small-scale farmers, who have been severely affected by natural disasters and the lack of access to local and national markets, will also receive support.  The funds will be channeled through the European Commission's Humanitarian Aid Office (ECHO), overseen by Commissioner Louis Michel.  In 2007 ECHO allocated €2 million for projects in the South, South East and Grand Anse departments.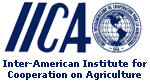 The Inter-American Institute for Cooperation on Agriculture's (IICA) Representative in Haiti, Alfredo Mena, led a high-level delegation to the Organization of American States (OAS) to address the OAS' 'Group of Friends of Haiti.'    IICA was founded in 1942 as the agricultural agency of the OAS. Mena brought with him Simon Milien, Director General of the Ministry of Agriculture, Natural Resources and Rural Development of Haiti, (MARNDR); Mr. David C. Hatch, Associate Deputy Director General and IICA Representative in the United States; Mr. Trevor Murray, Director of Operations and Integration for the Caribbean Region, IICA; Dr. Francois Dagenais, Director of External Funding and Investment Projects, IICA and Ayesha London, Public Relations Specialist.   IICA has been collaborating with MARDNR to develop a food security plan that will 1) Improve revenue in rural areas, through the implementation of employment generating projects; 2) Increase agricultural production; and 3) Improve food security in highest risk areas. Milien identified at least 18 agricultural projects of cooperation requiring funding and valued at over $120 million.  To that end, he made an appeal to the Friends of Haiti group to support these projects.  I have not been able to find any details whatsoever concerning these 18 projects. If you can find further information, please post it in the comments section.

The Miami Herald carried an announcement that Spain has pledged US$100 million to help revitalize agriculture in Haiti and rebuild roads and schools.   The aid will be provided from 2009 - 2012.   If you're comfortable in Spanish, you can read more about the international development wing of the Spanish government (AECID) by clicking here.  
The political impasse makes me think of something oft emblazoned on tap-taps and busses in Haiti - "W'ap Pale, M'ap Travay" (You are talking, I am working.)  The politicians talk while Haitians struggle mightily to be able to feed themselves and their families.  A deal need to be struck so the hard work can begin.  
Bryan