Haiti Food Security Update (4/24/2009)
Posted on:

24 April 2009

By:

Bryan Schaaf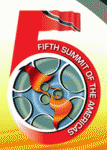 It has been a busy month for Haiti.  The Donors Conference turned out reasonably well.  At the Summit of the Americas meeting, members of the Organisation of American States (OAS) expressed their willingness to offer long-term support to Haiti.  OAS Secretary General José Miguel welcomed the focus on Haiti, noted that the Haitian government drafted a plan on how the international community can help.  As he put it, 'Now you know exactly what you have to support…I think things are really going to begin to happen for Haiti.''  We hope so as well.
Concerning the Donors Conference, Hédi Annabi, Secretary-General Ban Ki-moon's Special Representative, said "I hope that commitments made at the meeting will materialize very rapidly to begin implementation of plans presented by the Haitian Government."  He added that the goal was not only to respond to the needs for immediate reconstruction after the storms of 2008 but also to attract investments that would help put the country on a trajectory of sustainable development.
And of course, good governance is needed for sustainable development.  Haiti just had its senatorial elections on April 19th.  Seventy-eight candidates ran for twelve vacant Senate seats.  The Fanmi Lavalas party was not allowed to run, either because of technicalities or a conspiracy depending on who you ask.  Either way, it brought participation way down.  Only ten percent of the population turned out for it.  Still, these elections were important.  There were only eighteen sitting members prior, which barely meets the minimum quorum of sixteen.  No quorum means no legislation.
But let's back up and look at the global food security situation.  The Food and Agriculture Organization (FAO) reported that poor countries are still struggling with rising food prices, despite sharp falls in international markets and a plentiful global supply of cereals.   According to FAO, the prices of cereals - the most important staple food - are considerably higher than a year ago in 80 percent of 58 developing nations analysed.
Thirty two countries, including Haiti, are still experiencing food emergencies, and persistently high prices in developing nations are causing more hardship for millions already suffering from hunger and the global economic downturn.  The FAO estimates that over one billion people in the world will go hungry this year because of the combined effects of the global economic crisis and high food prices.
Those worst affected are poor people in urban areas and farmers who are not producing enough, because they have to buy food at local markets.Before the food price crisis, 923 million people were undernourished. Most recent estimates have increased this number to 963 million people as a result of soaring food prices in the first half of 2008.
On a more positive note, the cereal import bill for low-income countries with a food deficit will decline in the 2008-2009 marketing year to $28 billion, down 27 percent from the previous season's all-time high, thanks to lower international prices and freight rates.
The World Bank Group announced on April 16 it would increase its food crisis fund from $1.2 billion to $2 billion to further help countries respond to ongoing food price volatility.  According to Bank officials, the fact that the downward trend internationally has not fully translated into lower food prices in many poor countries means assistance will be needed for some time yet.
In addition to emergency operations, the World Bank is also working on medium and longer term interventions. In 2008, the World Bank reaffirmed the critical importance of agriculture when it released the 2008 World Development Report (WDR), Agriculture for Development.  "With 75 percent of the world's poor located in rural areas, and most earning their livelihoods from farming, we must emphasize agriculture's unique position as a lead sector for poverty reduction, economic growth and environmental sustainability," says World Bank Director of Agriculture and Rural Development, Juergen Voegele.
Including GFRP, the World Bank expects to approve over $3 billion for now operations in agriculture, and about $1 billion in new social protection projects related to food security for the current fiscal year.  Another $1.5 billion in private sector agribusiness lending through the International Finance Corporation will bring the annual total to $5.6 billion.
The expansion of GFRP funding and the increase in the World Bank's lending to agriculture and rural development advance the five action areas of the World Bank's forthcoming Agriculture Action Plan: reducing risk and vulnerability, raising agricultural productivity, linking farmers to market and strengthening value addition, facilitating rural non-farm income generation and exit from agriculture, and enhancing environmental services and sustainability.  Haiti will benefit from 10 million dollars in GFRP support.
According to the World Food Program (WFP), moves by the United States to provide more cash instead of commodities to fight a growing world food crisis are welcomed, but more is needed. "Just because food prices have come down doesn't mean the crisis is over," said Allan Jury, WFP director of U.S. relations.
The United States provides a little more than half of the world's food aid, with an operating budget for food aid for fiscal 2008 of about $2.5 billion. This year, WFP is projecting its needs will total nearly $6 billion, compared with about $5.7 billion in 2008.  The U.S. is the only major donor that  provides most of its food aid in the form of commodities rather than cash, which benefits our farmers more than hungry populations.
A new four-year, $60-million pilot program for just such local and regional purchases is getting under way with funding from the 2008 Farm Bill.  And USAID is spending about $145 million for local procurement projects to bring aid to people in Somalia, Ethiopia, Nepal and elsewhere, said Dirk Dijkerman, an assistant administrator with USAID.
According to a G8 working group, global food production needs to double by 2050 to avert the risk of scarcity and high prices hurting international stability.  "The issue of price volatility remains a crucial element for world food security," the report said.  "There is a need for a fast increase in agricultural production in developing countries," it added.
The US agriculture secretary has warned that unless countries take immediate steps to sharply boost agricultural productivity and food output and reduce hunger, the world risks fresh social instability.  "This is not just about food security, this is about national security, it is about environmental security," he said on the sidelines of the first meeting of the Group of Eight (G8) ministers of agriculture. 
"I can figure out there are only three things that could happen if people do not have food: people could riot, that they have done; people migrate to places where there is food, which creates additional challenges; or people die," said Mr Vilsack.
Mr Vilsack then said the challenge to boost output to feed the world's population – expected to reach 9 billion by 2050 from today's 6.5bn – was compounded by climate change. For that reason, he called on the G8 to back the use of science in agriculture, including genetically modified organisms, to boost productivity.  I understand that this is controverisal, but farmers should be given a choice.   Staple crops that produced more with less water could be a real benefit.
According to the USAID supported Famine Early Warning System (FEWS-NET), staple foods (maize, beans, rice, roots, and tubers) have been well supplied on major Haitian markets in March.  Nominal food prices are stable and lower than during same period last year.  Food access has been improving in the first quarter of the year.  The inflation rate has significantly declined, reaching 6 percent in February, the lowest in the last ten years.
However, remittances, which mainly benefit the middle–income and wealthy households, have declined since last year. In February 2009, they totaled USD 84.2 million, against USD 89.4 million in February 2008.
The spring season (March/April to June/July), which accounts for about half the annual domestic food production, started a bit prematurely in March. Cumulative rainfall so far has been below average, and rainfall is expected to generally remain below average throughout the season. This is likely to translate into below average production by end of June. This factor could aggravate the household food security in the second half of the year. The forecast for the coming cyclone season (June–November), to be confirmed in May, suggests that this year's activity will be about normal, in contrast to last year, when several hurricanes caused heavy damage to crops, housing, and infrastructure in the second half of 2008.
In the most likely scenario developed in the January–June 2009 Food Security Outlook, FEWS NET and CNSA project that the food insecurity population would decline from about 3.1 million to 2.8 million. By the end of March, the improvement in food security seems to have been better than expected. This will be verified and reported in the Food Security Outlook for the April–December 2009 period, to be issued in April.
To kick start local food production and ensure a  lanting season was not lost, The International Fund for Agricultural Development (IFAD) provided US$10 million in October for a program to supply 240,000 small farmers with a package of vegetable and cereal seeds, sweet potato and banana plants and other inputs. Agriculture in Haiti is among the least productive in the world.
IFAD works with poor rural people to enable them to increase their incomes, build their livelihoods and have a voice in the decisions that affect their lives. Since 1978, IFAD has invested over US$11 billion in grants and low-interest loans, helping 340 million people in developing countries worldwide. IFAD is an international financial institution and a specialized UN agency based in Rome – the UN's food and agricultural hub.
Six hurricanes are expected to churn through the Atlantic this year, a Colorado State University forecast team reported as it lowered its estimates for the upcoming storm season.  This would mean that 2009 would hopefully be much calmer than last year, which was one of the most active seasons on record with 16 tropical storms, including eight that became hurricanes.  Without a doubt, the tropical storms of 2008 devastated agricultural production.
Of 12 predicted tropical cyclones for 2009, six were forecast to become hurricanes, including two expected to develop into intense or major hurricanes Category Three or higher. Earlier predictions from the group had called for 14 tropical cyclones -- or what forecasters call "named storms" -- this hurricane season, lasting between June 1 and December 30.
As of April 2nd, MINUSTAH was working on projects to fortify the city of Gonaives against flooding.  These projects will last three months and cost 15 million dollars.   The priority is to enlarge the river Laquinte to prevent it from over-flowing.  I am glad to see these activities are taking place but cannot help but wonder why they did not start sooner. 
The Pan American Development Foundation announced that more than $1.1 million will be used to improve agricultural training, marketing and planting more profitable crops along the impoverished Haiti-Dominican Republic border.  With funding from OAS, the Inter-American Development Bank (IDB), PADF will teach farmers how-to manage and sell more profitable crops, create business plans, apply for government loans and credits and reach more consumers.
The one-year initiative allows PADF to work with 30 producer groups in seven communities on both sides of the border. In the Dominican Republic, PADF will work in Pedernales, Comendador and Dajabon. In the Haiti, PADF will focus on Anse a Pitres, Fonds Verrettes, Belladere and Ouanaminthe.  PADF has been working on the border for five years. Its program, called "Fwontye Nou/Nuestra Frontera" in Creole and Spanish ("Our Border" in English), provides training, technical assistance and cross-border projects that have created economic solutions, bi-national cooperation, cross-border conflict mitigation, and a framework for communities on both sides of the border.
Catholic Relief Services is launching a worldwide agricultural strategy that adopts a holistic, market-oriented approach to help lift millions of people out of poverty.  The five-year strategy aims to help farmers and farming communities both to recover from disasters like drought and pest infestation, as well as to support chronically hungry, agriculturally-dependent communities as they move toward development and self-sufficiency.
CRS, in collaboration with dozens of public, private and community-based partners, has devised this strategy for helping poor farmers link to markets where they can increase their incomes by profitably selling their crops. This agroenterprise approach has become the focus of CRS' agricultural strategy.
In Haiti, CRS is working with local government and communities to develop more sustainable farming systems based on intensive watershed management rehabilitation, which will enable communities to adapt to climate change and build more productive agricultural systems.
In the span of a month, Haiti has received more coverage than it has in a long time. Lots of challenges still lie ahead, but I am optimistic that better times await.  Welcome your thoughts as always.
Bryan