Cautious Optimism as Investment Trickles into Haiti
Posted on:

28 July 2009

By:

Bryan Schaaf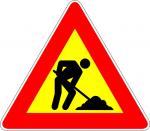 In the article below, Jacqueline Charles of the Miami Herald writes how, despite Haiti's many challenges, roads are being built, power plants constructed, and business opportunities growing. Investments in Haiti - in the capacity of its government, in its infrastructure, and increasingly in its private sector, are starting to pay off.  Haiti is a country under construction, with something that it has not had for years...momentum.      
CARREFOUR, Haiti -- Having traded his designer suits for jeans and a T-shirt, the Washington-based international lender surveyed the fruits of a $50 million loan, peppering his Haitian hosts with questions in his quick-study French.
Luis Alberto Moreno, Colombian diplomat turned Inter-American Development Bank head, looked out of place to the Haitians tracking his every move as he toured the new yellow and mint-green market complex. He passed bathrooms with gleaming flush toilets, a rest area for workers, clinic, a kids playground -- and a slaughterhouse to prepare fresh meat for the market.
In a country where promises are broken and donor contracts take years to execute, the $1.2 million Mariani Market on the outskirts of Port-au-Prince illustrates the steady pockets of progress being made in this fragile Caribbean nation.
``There is some momentum,'' Moreno mused. ``It still has a long way to go. But at least there is a sense that the security situation is better, which means a lot of things can start to happen.''
Tentatively, cautiously, a mood of optimism is replacing a sense of endless chaos and uncertainty in places like Carrefour, a city buffeted by natural disaster, hunger riots and decades of political turmoil.  Its streets are still clogged with mind-numbing, horn-honking traffic. But, look around Haiti and you can see new schools being built in once-gang-ridden slums, paved streets replacing rutted roads and crops growing in once storm-wrecked fields.
As Moreno and countless Haitians know, nothing is irreversible here. The country is a modern-day Sisphyus, a Greek tragedy plagued by ups and downs as it struggles with grinding poverty and volatile politics. Even now there are concerns that upcoming elections, political disagreements within the government and debates over revising the constitution and increasing the minimum wage could derail the momentum.
But if there is cause for optimism these days in Haiti, it is because of the arrival of some good news.
In the last three weeks alone, $1.2 billion in foreign debt, including $511 million from the IDB, have been forgiven, saving the country $50 million a year in repayments.
Canada and the United States both revised their travel advisories and no longer warn citizens to avoid ``nonessential travel'' to Haiti.
And within a span of 10 days, the country that couldn't raise $100 million in foreign aid after last summer's back-to-back storms, hosted three of the world's most highly sought-after development pitchmen: former President Bill Clinton, now U.N. special envoy to Haiti; renowned Columbia University anti-poverty economist Jeffrey Sachs; and the IDB's Moreno.
``We all want to be here and help,'' Sachs told Haitian Prime Minister Michelle Pierre-Louis during a dinner toast, calling this a ``singular moment'' for her nation.
The IDB, which is celebrating 50 years since its founding, chose Haiti as one of four countries to mark its anniversary, bringing its highly influential board of directors here this month along with the prime ministers of the Bahamas and Barbados, and the assistant secretary general of the Organization of American States.
Two days of meetings ended with a tour of several long-delayed IDB-financed projects including the market, a $46 million rehabilitation of an irrigation canal to put an additional 19,768 acres of agricultural land back in production in the Artibonite Valley and National Route 1, the 155-mile stretch linking the capital in the south with Cap-Haitien in the north.
At a cost of almost $2 million per mile, only 31 miles of the originally envisioned 49 miles, from Port-au-Prince to St. Marc, have been able to get a makeover. The Haitian government and the IDB are still searching for financing for the last 18 miles, which Moreno's 12-car convoy experienced as they bounced and zig-zagged their way around potholes en route from the city of St. Marc to the western Arcadins Coast.
``When you look at things from a distance, you think you're doing a lot,'' Moreno says, noting that the IDB will triple its grants to Haiti next year to $128 million. ``But when you come here and see on the ground the huge amount of need, you think you are putting only a little drop in the bucket. That's the contrast you feel.''
Last week, a Washington-based team of the U.S. Agency for International Development visited Port-au-Prince -- making good on a promise by Secretary of State Hillary Clinton, who visited in April, to evaluate how U.S. taxpayers' money and other foreign aid is being spent in Haiti.
Last Wednesday, Haitian businessmen finally broke ground on a $56 million, 30-megawatt heavy fuel power plant. The project, conceived in 2005, is expected to save the Haitian treasury at least $2.5 million a month, but will still only meet a fraction of the country's energy needs.
But the fact that a group of Korean investors has agreed to pump $3 million into the project -- Haitian investors and banks are already putting in $20 million -- is a sign of progress, Haitians say.
``It says Haiti is open for business. Foreigners are starting to believe in the country again,'' said Haitian investor Daniel Rouzier. ``The limelight being put on Haiti right now means we have a strategic window of opportunity to get this country moving again.''
The new power plant is not the only investment taking shape around a calmer Cité Soleil, where a new U.S.-government-financed police station recently opened. In addition, newly constructed streets and parks, financed by $6 million in U.S. assistance and built by the U.N.'s International Organization for Migration, offer children and residents respite from their slum.
Recently, the Haitian-owned West Indies Group began clearing a nearby lot for the construction of a new $40 million, 1-million-square-foot industrial park. With its 40 buildings, the park will be able to employ 25,000 textile workers as part of the duty-free HOPE II legislation approved by the U.S. Congress. Among those interested in possibly investing in the project is billionaire George Soros' foundation.
``It's time for Haitians to take responsibility for their future,'' Rouzier, the Haitian businessman, said. ``We have to come up with internationally competitive projects. We have to be willing to compete with the outside world. We can't just rely on U.S. trade advantages to make Haiti competitive. It has to come from the inside. Rebuild infrastructure and make it available at rates available in other countries.''