Bill Clinton Speaks at Second Annual Haitian Diaspora Unity Congress
Posted on:

9 August 2009

By:

Bryan Schaaf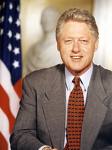 Trenton Daniel of the Miami Herald describes below the speech given by Bill Clinton at the second annual Haiti Diaspora Unity Congress. During the speech, he encouraged the Diaspora to stay engaged and announced a number of new initiatives.  For example, he noted that the Soros Economic Development Fund has created a Haiti Invest project, through which an initial 25 million dollars will be spent on  promoting investment in agricuture, energy, housing, and tourism.  Clinton is an asset to Haiti, but as one participant emphasized, the Haitian Diaspora must now step up.
As former U.S. President Bill Clinton prepares to lead a trade mission to Haiti in hopes of spurring much-needed foreign investment, the United Nations' special envoy to the nation called on Haitian Americans to help improve their homeland's future.
``The more involved you are, the better the odds get, so do not be deterred,'' Clinton said. ``If you are doing something now, try to do more of it.''  Clinton's remarks on Sunday in Sunny Isles Beach were his first public address on the Haitian diaspora and came at the end of a four-day conference among Haitians and Haitian-American professionals and leaders searching for ways to help their country following last year's food riots, a five-month political crisis and back-to-back hurricanes.
Clinton also addressed immigration issues that concern Haitians living in the United States. He urged those fighting for Temporary Protected Status on behalf of an estimated 30,000 undocumented Haitians to keep the pressure on but to do so respectfully.
``Do not do it in a hostile way because this is a complicated thing,'' Clinton said, reminding the audience that he has been where President Barack Obama currently is as he weighs requests to halt the deportation of Haitians. ``I'm sorry it's taking so long but I have to defend the White House because I've been there. I know what's happening.''
Held at the Trump International Beach Resort, the second annual ``Haitian Diaspora Unity Congress'' brought together former government officials, potential presidential candidates, as well as business leaders and elected officials from outside Haiti. Session topics included restoring forests and luring foreign investors.
The event attracted about 300 people from around the United States and Haiti, who packed a meeting room on Sunday to hear Clinton and Haitian Prime Minister Michele Pierre-Louis. Outside, a small group of Haitians protested.
While Pierre-Louis called on Haitians to be more united, Clinton told them now is not the time to become discouraged. There is a momentum in and out of Haiti, he said.``Haiti needs you now, and Haiti can take your help now,'' the former president said, adding that he plans to establish an advisory committee of Haitians in the diaspora. In October, he will head back to Haiti for the third time this year.
In other news, Clinton announced the following:
• The Soros Economic Development Fund has launched the Haiti Invest Project, which has received an initial commitment of up to $25 million. Investments in agriculture, tourism, energy, and housing are all under consideration.
• James Lee Witt, a former director of the Federal Emergency Management Administration, has committed $250,000 to provide disaster preparedness training for women in Haiti. He and Clinton traveled to Haiti together in July.
• Desh Deshpande, a member of the Clinton Global Initiative, has offered to share technical assistance to expand school feeding in Haiti. He, too, traveled with Clinton to Haiti recently.
• Rolando Gonzalez Bunster, head of a power company, has offered to install an initial five windmills in Haiti. Unassembled in the neighboring Dominican Republic, the new windmills stand to provide renewable energy at competitive rates.
Clinton also reiterated his request that non-governmental organizations, or NGOs, coordinate better in Haiti. With 10,000 NGOs operating in Haiti, the nation has the second highest number per capita of NGOs, with India first, he said.
Audience members welcomed Clinton's views, but added that the diaspora must do its own part to help build Haiti.
``I think [Clinton's speech] was genuine,'' said Gepsie Metellus, executive director of Sant La, a Haitian community center in Miami. ``But I don't think we should put all our eggs in the Clinton basket. I think it's time we stepped up.''
Some people contended that the conference was elitist and excluded everyday Haitians here and at home, partly because of its $250 admission fee. Dark suits were in abundance.
Others used the conference as a platform to stress the need for dual nationality, a topic that was debated in sessions and in the hotel hallways. ``Haitians who have become naturalized citizens of other countries encourage elected officials in Haiti to vote an amendment to the constitution to ensure that Haitians have dual citizenship,'' said Lionel Jean-Baptist, a Haitian-American elected official from Chicago.``We should enjoy all of the rights any Haitian has in the country and our children should also wherever they may have been born.''
Though Clinton's trip to South Florida came only a few days after he helped free a pair of jailed American journalists in North Korea, he did not speak about the surprise visit, nor did he take questions.