XVII International AIDS Conference in Mexico City (August 3-8, 2008)
Posted on:

2 August 2008

By:

Bryan Schaaf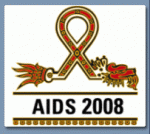 The XVII International International AIDS Conference will take place in Mexico City from August 3-8.  This promises to be interesting given that the The President's Emergency Plan for AIDS Relief (PEPFAR), already the largest initiative ever devoted to a single disease, was reauthorized and expanded to $48 billion over the next five years. The Kaiser Family Foundation will be webcasting many portions of the conference. You will also be able to read summaries of each day's events here.
These conferences are important events for sharing ideas, networking, building partnerships and for communicating HIV/AIDS related progress and challenges to a broader audience.  And there's a lot to talk about.  UNAIDS has noted significant gains in preventing new HIV infections are being seen in a number of countries most affected by the AIDS epidemic.  This is primarily as a result of behavioral change -increasing condom use among young people with multiple partners, delayed sexual debut, etc. 
It is also true that each year treatment becomes more accessible (although legitimate concerns about drug resistance remain.)  However, we cannot treat our way out of a pandemic.  Given that a vaccine remains a long term goal, prevention is indispensable.  Infections are increasing in Eastern Europe and Central Asia.  Countries such as Kenya that were making admirable progress have backslided.   A sense of urgency is still very much needed as AIDS continues to be the leading cause of death in Africa.  Click here to read the full report which includes information on 147 countries.
Despite all the challenges facing Haiti - food insecurity, weak governance and corruption chief among them - the country's fight against HIV/AIDS has been a success story, having been one of a handfull of countries to significantly reduce HIV prevalence.  Credit primarily goes to an energetic civil society and local/international non-governmental organizations.  Support from bilateral and multilateral donors has allowed considerable expansion of prevention, care, and treatment programming. 
Don't get me wrong - there are still many areas where we need to do better. First, we need to continue to expand antiretroviral therapy for those who need it and ensure Prevention of Mother to Child Transmission becomes the norm country-wide.  We're doing very well in terms of encouraging the highest risk populations to seek out testing and learn their results but less well generally.  This is important because, whether we are talking about Haiti, the United States, or Africa - most people who are HIV positive do not realize it.  Much more also needs to be done for orphans and vulnerable children as well.
A wide range of partners were responsible for organizing this year's conference.  They include the International AIDS Society, the Asian Harm Reduction Network, the Global Network of People Living with HIV/AIDS, the International Council of AIDS Service, the International Community of Women Living with HIV/AIDS, the Joint United Nations Program on HIV/AIDS (UNAIDS), World YWCA, PCO-Congrex, and VIH No Es Rock.   All good organizations worth taking a look at.  Donors and Corporate Sponsors also provided the significant financial support needed to organize a large event like this.  Journalists can access media resources here.
If you are attending this conference, we would be interested in hearing your thoughts when you get back.  But if not, check out those webcasts and daily updates instead.  Thanks!
Bryan