World Water Day Is on March 22nd!
Posted on:

13 March 2008

By:

Bryan Schaaf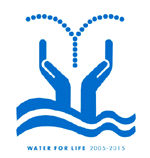 Is water a right, a commodity, or both?  Perhaps the better question would be whether clean water is a right - considering that 1 billion people live without access to water that is safe.  Water sustains life, but shortages bring about desperation, disease, and conflict all of which fuel poverty.  It doesn't have to be this way.  World Water Day is coming up and presents a good opportunity for us to redouble our efforts to ensure that even the poorest of the poor have access to enough safe, drinkable water.
When we talk about access to water, we are especially talking about women and children.  Women bear a disproportionate global budren for collecting water.  Here is an interesting empathy building exercise - walk twenty minutes with a large bucket of water on your head, many women do several times a day in Haiti.  Children on the other hand, are the ones most likely to get sick and die from water-borne diseases.
Recognizing this, the UN declared 2005-2015 the Water for Life Decade.  We have made (some) progress.  Concerning water and sanitation, which go hand in hand, the UN indicates the following:
83% of the world's population are using improved drinking-water sources, but 1.1 billion people are still without access to safe drinking-water.
Progress in sub-Saharan Africa was impressive, moving from 49% coverage in 1990 to 58% in 2002.
More than half the world's population use water piped to their homes, which frees them (mainly women and girls) from the drudgery of water collection and protects their health.
An estimated 2.6 billion people — half of the developing world — lack access to improved sanitation.
Despite major progress in South Asia, little more than a third of its population use improved sanitation; access to adequate sanitation in sub-Saharan Africa is only 36%.
Global population growth is cancelling many of the gains already made. Though more than a billion people gained improved sanitation between 1990 and 2002, the population without coverage declined by only 100 million.
From now until 2015, greater effort must be made to reach the poor and those in rural areas, whose deprivation is hidden behind national averages.
Poor and rural like Haiti.   If more Haitians have access to clean water and adequate sanitation, then we are talking about better health, longer lives, improved quality of life, and we would also be lightening the load for Haiti's women - truly, they are the ones who are holding the country together. 
For this World Water Day,  I hope we will will focus more on capacity building.  We can build wells or provide people with the training and resources to build wells themselves.   I feel that what we need are not ad-hoc water projects but water systems - systems which communities themselves have been trained and empowered to manage themselves.  Systems which are technologically appropriate and that will not stop functioning when a part is broken - because parts will be broken.  Or that will not stop working when one technical specialist moves on - because eventually he or she will move on. 
So how can you and I be involed?  There is quite a bit we can do.   First, be well informed about water/sanitation related issues.  Read up and know where the challenges are and what we can do about them.  Stay positive!  We are making progress even if not as quickly as we would like. There are a number of good websites for learning, networking, and sharing information.  A few of them are listed below:
UN International Decade for Action Water for Life Website:  This website features a number of interesting videos, articles, and a calendar of upcoming events concerning water/sanitation.
Global Water Partnership: Provides info on regional opportunities for partnerships and upcoming events in each region. 
International Water Association:  This organization has over 45 technical groups relating to water/sanitation and useful online resources.
World Water Council: A user friendly site with many online resources concerning water, education, capacity building, etc.
Water Supply and Sanitation Collaborative Council: A website devoted to networking, advocacy, and the newly formed Global Sanitation Fund.
International Water Management Institute: Contains a number of interesting resources for donors, policy makers, and researchers.  There are a number of different issue briefings which may be of interest.
Water, Sanitation, and Hygiene Cluster (WASH): As part of ongoing UN humanitarian reforms, the UN has developed a new approach to complex humanitarian emergencies called the "cluster approach".  Using this approach, the UNICEF led WASH cluster becomes responsible for facilitating water/sanitation for the population concerned. Learn more at this site. 
Water and Sanitation Rotarian Action Group: Rotarians are serious about water.  You don't need to be a Rotarian though to benefit from some of the excellent powerpoints and guidance documents contained on the website. 
Water for Life Brochure:  This brochure describes the importance of water for women, livelihoods, disaster preparedness, etc.
Being informed, you can plug into networks of like minded people who understand the importance of water/sanitation whether that be one of the groups above, faith based organizations, Rotary, etc.
However, you can also make a differenc by supporting the organizations that are pioneers in the realm of water and sanitation.  Of all the non-governmental organization in the world, few are as skilled in water/sanitation as Oxfam is.  Oxfam is active in Haiti. Of all the United Nations agencies, the UN Children Fund (UNICEF) is the best at water/sanitation, and in emergency after emergency, has been instrumental in ensuring internally displaced persons and other vulnerable populations have access to water and sanitation.   The International Committee of the Red Cross (ICRC) has a long history of working in Haiti and other crisis affected countries bringing health care servies, water/sanitation, and other forms of assistance to those affected by conflict.  
Progress is being made globally on water/sanitation - just not evenly. But it is still happening.  Haitians are a capable and hardworking people. I feel that progress will be accelerated when we work in partnership with our Haitian counterparts instead of doing the projects for them.   I wish I could say that was the norm, but it often is not.
This year I hope for more partnerships and less charity, more capacity building and less dependency, more systems and less ad hoc projects here and there, more dialogue between organizations about what has worked and what has not.  Above all, I hope that water and sanitation will be issues we consider all the time and not just one day a year.
This was a long blog, thanks for reading.
Bryan