World Bank Applauds Swiss Handover of Duvalier Funds to Haiti
Posted on:

17 February 2009

By:

Bryan Schaaf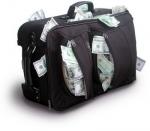 Below is a press release by the World Bank welcoming the Swiss decision to return six million dollars in assets stolen from the Haitian people by Jean Claude Duvalier.  Duvalier still has thirty days to appeal although it is unlikely he would succeed.  These funds would be used for humanitarian projects in Haiti.  While the sum is not large, it shows that Haiti, and the international system of which it is a part, are willing to go after dictators (and ex-dicators) who enrich themselves by impoverishing their own countries.
World Bank Welcomes Swiss Handover of Duvalier Assets to Haiti
Washington, February 13, 2009 – World Bank Group Managing Director Ngozi N. Okonjo-Iweala has welcomed the Swiss order for the US$6 million of assets allegedly plundered by former Haitian President Jean-Claude Duvalier and associates to be handed over to Haiti. Okonjo-Iweala commended the cooperation and commitment of both governments to the fight against corruption.
The Swiss Federal Office of Justice's ruling on the Duvalier assets was issued after the account holders failed to prove to the court that the funds were legitimately acquired.
This is an important step in helping restitute the funds to the people of Haiti," said Okonjo-Iweala. "Asset recovery can be a complicated and time-consuming process. The joint efforts by the governments of Haiti and Switzerland, supported by the World Bank and the United Nations Office on Drugs and Crime's Stolen Recovery Asset Initiative, have demonstrated that developed and developing countries can work together to fight corruption and end impunity for those that steal from the poor. Haiti's success should encourage the victims of corruption to launch asset recovery programs."
Although the account holders still have thirty days to appeal the Swiss decision, Danny Leipziger, World Bank Vice President for Poverty Reduction and Economic Management, said that "the World Bank hopes that the money can be restituted as soon as possible, and be brought to the benefit of the Haitian population, which has been hard hit by recent natural disasters and will likely bear an additional burden due to the international financial situation."
At the request of the government of Haiti, the joint World Bank-UNODC Stolen Asset Recovery Initiative (StAR) provided technical and diplomatic assistance to facilitate the resolution of this case.
The StAR Initiative was launched in September, 2007 by the Secretary General of the UN Ban Ki-moon, World Bank Group President Robert B. Zoellick, and the Executive Director of the UNODC, Antonio Maria Costa. It emphasizes that developed and developing countries share a joint responsibility in tackling corruption, and that international collaboration and collective action are needed to facilitate asset recovery and prevent asset theft.