USAID Launches Five Year Initiative to Promote Agriculture in Northern Haiti
Posted on:

25 June 2013

By:

Bryan Schaaf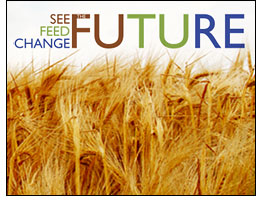 Below is an announcement concerning the launch of a five year project, as part of USAID's Feed the Future Initiative, to bolster agriculture in northern Haiti.  In addition to nuts and bolts such as preventing erosion and promoting irrigation, the project will also expand the access of farmers to new(er) technologies such as mobile money.  The $87.8 million project will be led by Development Alternatives Inc (DAI) with Haitian firms Agridey and AgroConsult sub-contracting.  
USAID launches five-year project to boost farmer incomes and promote local organizations in northern Haiti
The U.S. Agency for International Development yesterday launched the Feed the Future North (FTFN) project which is supported by USAID under Feed the Future, the U.S. Government's global hunger and food security initiative. The new FTFN is an innovative project to spur economic growth in promising agricultural areas in northern Haiti while at the same time developing local firms to be direct USAID partners. FTFN was developed in cooperation with the Government of Haiti Ministry of Agriculture. It aims to increase agricultural incomes for at least 40,000 rural households in northern Haiti, expand financial services to local agribusinesses, stabilize watersheds that support farmland, and improve roads in some of the most fertile but inaccessible farming areas. A key project component aims to increase the number of local Haitian firms who participate as direct contracting partners. "The North is a key region of Haiti. Working here on food security benefits the entire country. We will be working alongside the Ministry of Agriculture to increase agricultural production and improve farmers' lives," said Ambassador to Haiti Pamela A. White at the project's announcement, which was also attended by Haiti President Michel Martelly.
The new Feed the Future North is a five-year, $88 million project that will focus on expanding farmers' yields of primarily five key crops – corn, beans, rice, plantains and cocoa. The program is innovative. In addition to traditional farmer support, erosion protection, and investments in agricultural infrastructure, it will seek to employ new technology – including mobile money – to make it easier for farmers and agribusinesses to manage their transactions, and cellphones to transmit market and other information beneficial to farmers. The project will ensure that both women and men benefit from FTFN interventions. FTFN comes on the heels of the successful Feed the Future West (FTFW) project that has reached more than 30,000 farmers to date in the Cul-de-Sac and St. Marc corridors outside of Port-au-Prince. The project has introduced improved seeds, fertilizer, and new technologies that have helped participating farmers substantially increase their crop yields and augment their gross incomes from some $200 per hectare to more than $1,100 per hectare. Additionally, in the wake of the 2012 drought and storms, FTFW contributed to the U.S. Government response to increased food insecurity in Haiti by rehabilitating important irrigation systems that were damaged by the storms.
The new Feed the Future North is projected to fund an additional approximately $40 million in local subcontracts and grants to Haitian implementing partners to support a Haitian-led process and to ensure the project's long-term sustainability. These local partners will be charged with carrying out the project's work for years to come. "Agriculture is fundamental to Haiti's economy," said Mark Anthony White, Acting Mission Director of USAID/Haiti. "But to be effective, assistance must develop resilience, especially in Haiti where farmers are exposed to adversities such as flooding, drought and earthquakes. The Feed the Future North project is designed to do just that. It will help Haitians put in place local systems and infrastructure to help small farmers and the overall agribusiness to be successful. "The project will also unleash the potential of some excellent farming areas."
FTFN will cover six watersheds in the North and Northeast departments: Limbé, Haut du Cap, Grande Rivière du Nord, Trou du Nord, Marion and Jassa. It will be implemented by DAI as the lead contractor and a subcontracting team that includes Haitian firms Agridey and AgroConsult, the female-owned small business Making Cents, and Haitian-American small business PHS. The project will be led by Chief of Party Cristian Juliard, who has 35 years of international experience, including significant experience in Haiti. He will be supported by Deputy Chief of Party Joanas Gué, a former Haitian Minister of Agriculture with 25 years of experience in food security and program development in Haiti.
Anticipated Results
1) Doubling agricultural incomes for 40,000 households in Northern Haiti;
2) Doubling export volume for cocoa produced by supported farmers; and
3) Introducing productivity enhancing technologies, rehabilitating/ building agricultural and flood-control infrastructure, strengthening local institutions, and building critical agricultural skills.