UNIDO Announces Biofuels Initiative for African, Caribbean and Pacific Countries (ACP)
Posted on:

24 October 2009

By:

Bryan Schaaf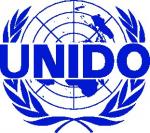 The United Nations Industrial Development Organization's International Centre for Science and High Technology (UNIDO/ICS) reports it is preparing an initiaitve to promote next generation biofuels and biofuel refinery in African, Caribbean and Pacific countries.  As part of this initiative, UNIDO seeks 35 partners in 25 countries.  More details are below.  Please pass this on to any potential candidates operating in Haiti.
The ICS core programme on Next Generation biofuels and biorefinery focuses on advanced chemical processes and technologies for production of  A) next generation biofuels from lignocellulosic biomass (especially agricultural and forestry waste) and algae bio-mass and B)added value chemicals within the biorefinery concept.
In addition to the research activities to be carried out in ICS laboratories, a great deal of the centre's activities in this field is dedicated to capacity building and training which include organization of scientific events, fellowship programme (linked to the in-house research programme), dissemination and e-learning tools.  Within the above mentioned project, ICS intends to launch  an important initiative for ACP countries in the field of  Next Generation Biofuels and  Biorefinery. The project will aim at:
1) Establishment of a database of the available biofuels resources and technological/scientific capacities in the field of next generation biofuels and biorefinery;
2) Capacity building in the form of advanced training (events, publications, and e-learning tools) and specialized scientific and technological training (fellowship programme) at ICS laboratories and in selected laboratories of centres of excellence through involvement of fellows in the selected research projects;
3) Technical assistance to laboratories through the acquisition of the state-of-the-art instrumentation for research/training activities in the framework of joint projects;
4) E-learning programme through the development and dissemination of audio-video material (e.g. recording training courses, seminars) and web portal (access to publications and other information);
5) Technology transfer activities, including assistance in development and implementation of projects for pilot production plants  as well as construction of pilot plants in selected ACP countries;
6) With the goal to support the research capacity of  ACP countries, some laboratory equipment can be procured to selected  ACP partner laboratories to strengthen their expertise and to provide the technical base for development of future strategies in research.
UNIDO is identifying potential partners from ACP countries, where approximately 35 institutions from approximately 25 ACP countries will be included.  At the same time we are in the phase of identification of important centres of excellence in countries of the European Union, and in Brazil, India, China, and possibly Japan in the field of Next Generation Biofuels and Biorefineries, which will also be considered as possible partners.
Partners are sought who are working on research and development, technology development, or industrial applications in the field of biofuels, possibly focusing on conversion processes for Next Generation biofuels production and/or on transformation of biomass in value added products.
Interested parties should fill out the attached questionnaire and e-mail it to zinoviev@ics.trieste.it and to ghribi@ics.trieste.it.
Questions about the initiative can be addressed to:
Stanislav Miertus
Chief of Area
Pure and Applied Chemistry
ICS-UNIDO
AREA Science Park
Padriciano, 99, 34149, Trieste, Italy
Tel.: +39-040-9228114 (direct) 110 (secretariat)
Fax: +39-040-9228115
E-mail: stanislav.miertus@ics.trieste.it