Stormy Times Ahead: It's Time for a Plan
Posted on:

29 October 2007

By:

Bryan Schaaf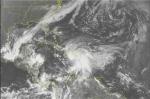 Per the article below, a U.S. Congressional Delegation visiting Haiti to assess the extent of flood damage from tropical storms had to finish the trip early and return stateside as a result of another approaching tropical storm.  In a country that is both deforested and has limited infrastructure, storms can have very serious consequences. In both urban and rural areas, the results have been dramatic although perhaps more visibly so in the cities.
In 2004, a tropical storm (not a hurricane) devastated Gonaives in the central Artibonite Valley.  For those who have not visited Gonaives, it is city nestled in a bowl with very little tree cover making mud slides a constant threat in the rainy season.  Like California's tendency to set trends for the USA, in Haiti it is said that wherever goes Gonaives, so to goes the rest of the country.  Let us hope that, with a plan, action, and resources tropical
storms will not continue to devastate the rest of the country as Jean had Gonaives.
At the expense of sounding like a broken record, the root of many of Haiti's problems are environmental.  Strategic reforestation and securing alternate fuel sources to protect tree cover will not only improve agriculture and livelihoods, but it will also reduce the severity of flooding.   Of course developing  infrastructure is important, but the infrastructure can quite literally be washed away in one fell sloop by a strong flood or mud slide.
The government lacks resources, but this is not to say it cannot increase engagement.  In the short term it is unlikely to become an effective responder, but it can become a facilitator and a steward. A high level government representative who understands and has the respect of civil society and the international community should be appointed to facilitate a long term prevention/mitigation/response strategy.  The diaspora should not be neglected when considering candidates.
The plan should be developed with the active involvement of the different levels of government, civil society, and NGO including the Haitian Red Cross.  Donors should also be included as they will, let's face it, ultimately end up financing it.  MINUSTAH cannot be counted on being there for the long haul however many of their staff are seasoned responders and could make valuable contributions.  The strategy should be circulated in French, English, and Kreyol.  As Preval gets on well with the Dominicans, this may be an excellent area for joint collaboration.  The DR stands little to gain from a neighbor which continues to be pummelled by storms every rainy season.
It is important that the plan clearly state who will be responsible for what and the level of resources required in prevention, mitigation, and response.    Flooding costs lives, livelihoods, and sets the country back each time it happens.  For this reason, organizations working in development and those specializing in humanitarian response are going to have to talk to each other and bring their experience to the table.
It is out hope that an improved response can take place now, while better planning can mitigate the effects of flooding in the future.  We welcome your thoughts, as always, on how Haiti can better meet this recurring challenge.
Bryan 
Tropical Storm Noel lashes Haiti
By JONATHAN M. KATZ, Associated Press Writer
PORT-AU-PRINCE, Haiti - Officials in Haiti feared flash floods would hit impoverished areas of the nation early Monday, as Tropical Storm Noel lashed the country with heavy rains.  Noel, the 14th named storm of the Atlantic season, was projected to reach Haiti and the Dominican Republic — which share the island of Hispaniola — in the morning before heading on toward Cuba.The strengthening Caribbean storm, which formed into a tropical storm Sunday, poses a serious threat to Haiti, where floods killed at least 37 earlier this month. Noel had sustained winds of about 60 mph and its outer bands were dumping rain over Hispaniola overnight, according to the U.S. National Hurricane Center in Miami.
At 2 a.m. EDT, Noel's center was roughly 90 miles south of the Haitian capital of Port-au-Prince, forecasters said.The meandering storm was spinning north-northwest at roughly 5 mph, on a projected track that would bring its center near the southeastern peninsula of Haiti. A tropical storm warning was issued for the entire Haitian coastline and parts of neighboring Dominican Republic's southern coast.
Forecasters said Noel, with tropical storm force winds fanning 115 miles from its center, could drop 12 inches of water on Hispaniola, southeastern Cuba and Jamaica. Dominican authorities said at least 600 people had been evacuated as the storm touched off landslides, flooded rivers and pushed storm surges onto Santo Domingo's seaside boulevard.Swollen rivers also forced evacuations in Cabaret, a town north of Port-au-Prince where floods killed at least 23 people earlier this month, said Marie Alta Jean-Baptiste, director of Haiti's civil protection agency."We are working hard to make sure everything goes well and that every citizen knows a cyclone is coming," Jean-Baptiste said. It could take days for Haitian authorities to learn of flooding in some parts of the country, where communications are limited.
A tropical storm warning and a hurricane watch were issued for southeastern parts of Cuba, including the U.S. naval base at Guantanamo Bay where the U.S. military holds some 330 detainees on suspicion of links to terrorism."I don't envision the storm will have any tangible impacts on detention operations as the modern facilities have been constructed to withstand high winds and significant rainfall," said Navy Cmdr. Jeffrey Gordon, a Pentagon spokesman.Flood concerns on Saturday forced three U.S. senators to cut short a trip to Haiti, where they'd planned to survey damage caused by earlier storms. "It was just raining like mad," Sen. Tom Harkin of Iowa told The Associated Press before flying out of Port-au-Prince Saturday evening.
Senators Jeff Bingaman of New Mexico and Tennessee's Bob Corker were also visiting.Widespread deforestation and poor drainage mean that even moderate rains can cause devastation in Haiti, where thousands of people build ramshackle homes in flood plains.In 2004 the Caribbean nation was hit by Tropical Storm Jeanne, which triggered flooding and mudslides that killed more than 2,000 people. That storm later strengthened into a hurricane.