Neptune's Rights Violated, Says Human Rights Court
Posted on:

10 July 2008

By:

Bryan Schaaf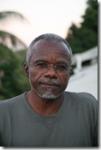 Imagine this: You're a prominent public official accused of a heinous crime against your countrymen. Despite the entreaties of those in power, you refuse to hightail it out of the country to a villa in the Dominican Republic, because you are determined to clear your name. So you turn yourself into the police. You spend 25 months in a squalid, overcrowded jail waiting for someone to hear your case. International human rights groups, UN representatives, and even the US ambassador denounce the government for locking you up on baseless charges. The prosecutor recommends dropping the case because there's no evidence. You start a hunger strike, and eventually you are released, but only provisionally: the charges against you are still in force and you could be returned to jail at any time. Some months later, a court decides it never had jurisdiction over you at all and orders the case dismissed. But that order is never made official. Now, more than four years after you were imprisoned, you're still under indictment, your reputation is in tatters, and you can't do anything to end it.
Former Prime Minister Yvon Neptune has been living this Hellerian hell for the past four years. Last month, Mr. Neptune got some moral vindication: the Inter-American Court of Human Rights called his imprisonment illegal, criticized the Haitian government for "perpetuating and unjustifiable delay in access to justice," and ordered the government to pay him $95,000 in damages and costs.
Will the government listen and give Mr. Neptune a chance to clear his name? Unclear. Read more about the case. And read more on the Inter-American Court of Human Rights judgement.