Jacmel Film Festival: Announcing the Jacmel Journals
Posted on:

7 June 2008

By:

Bryan Schaaf
Haiti is a creative, vibrant and ultimately unique country.  Nowhere is this more apparent than in the Haitian arts. The Jacmel Film Festival has proven itself to be one of Haiti's premiere cultural events, both exposing young Haitians to a new medium for and showing visitors a new side of Haiti. Even if you can't attend the Festival, you can now read the Jacmel Journals online.  The website states, "Jacmel Journals are regularly updated photo and video reports produced by FFJ students...these on-line video and photo blogs further community accountability and dialogue, while providing continued on-the-job learning opportunities for aspiring documentarians and storytellers."  If you like the journals, let them know and consider making a donation to support Haiti's up and coming film-makers.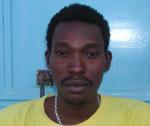 The work of several different up and coming film makers is featured.  First is Silvio Dieudonne, a Video Journalist born in Jacmel.  His bio says he attended school in his hometown, worked at Tele Galaxy as a program director and is currently working at Radio Tele Diffusion Jacmelienne as a reporter. He started training with Festival Film Jakmèl in December 2007 as a Video Journalist and Final Cut Pro editor.  Click here to see a piece he produced on trash collection in Jacmel, here for a piece on the community of Cap Rouge (north of Jacmel), here for a piece on motorcycle traffics in Haiti.  If you've been to Jacmel, you know motorcycles are used as taxis, making livelihoods possible for those who cann afford one.  He also pulled together a piece on the high cost of living and others.  Silvio clearly has a promising future as a documentarian who can explore both community and national problems.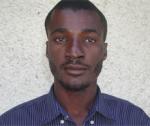 André Laurent's bio states that he was born in Petavie near Cayes Jacmel in 1980. He attended school until the 9th grade. André has worked at various trades including: masonry, fishing, painting and gardening.  It states that he has a good eye for pictures and is a natural story teller.  Andre seems to like to capture everyday life - he has pieces on domesticated animals, the Christmas season, making Haitian bread, the state of hydroelectric power in Haiti,  etc.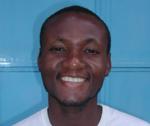 Raymond Raymonliste, Photo Journalist, was born in Thiotte, in the South East of Haiti, in 1978. He attended school in Cayes Jacmel and has always been interested in photography. He took a six month course in photography in 2001 and works out of a small studio which he owns. Raymond started training in 2006 with Festival Film Jakmèl as a projectionist and returned in January 2008. He is currently being trained as a photojournalist.  Raymond captures the feel and flavor of Jacmel very well.  He has pieces on
Jakmel Carnival
,
fishing
,
Rara
, and 
Jakmel Day
.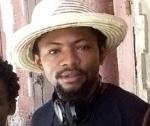 According to his bio, Bayard Jean Bernard (Beps) was born in Jacmel, Haïti on August 21 1981. He got nicknamed Beps in primary school. As a teenager, Beps started to explore amateur video and created his business, "Beps Production''.  He has trained and developed many talents in lighting, sound, photography, cinematography, editing, acting and artwork installation. In January 2008, Bayard won a prize for Best Short Movie for his film, Soup Joumou. He has participated in art installations in Paris, Chicago, New Mexico & San Francisco. Bayard is continuing his training at Festival Film Jakmèl.  His Soup Joumou (Pumpkin Soup) piece is featured but they will put more of his work on the site soon.
The website states that more artists will be featured soon and we certainly hope so.  Haiti is known for its art and music, but to a much lesser extent for film.  That could change.  We would encourage the Foundation to cultivate a new generation of female film-makers as well.  As Haitian women are holding the country together, they have stories to tell that deserve to be hold.

I should note that in collaboration with Yéle Haiti, the Festival presents year round programming in different neighborhoods of downtown Port-au-Prince. The project shares selected films from our past festivals, free-of-charge, with some of Haiti's most disadvantaged populations. The website notes that screening four days a week, Yele Cinema presented by Festival Film Jakmél, reaches an estimated 10,500 people per week.
Through the hard times, music and art is food for the spirit.  You can help the Jakmel Film Festival expand and grow. Go to the Jakmel Film Festival, volunteer, spread the word, or just make a donation.   Either way, you'll be making a difference.
Bryan