Haitian Movie Takes Grand Prize at the Miami International Film Festival
Posted on:

11 March 2008

By:

Bryan Schaaf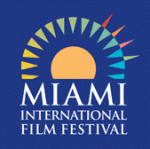 Haiti is a beautiful anomaly at the heart of the crossroads formed by Africa, North America, Latin America, and Europe.  Michelene Quay, Director  of "Eat, This Is My Body", took first prize for at the Miami International Film Festival.  She notes that Haiti's very existence confounds the notion of what Latin America is.  Above all, Haiti is unique and its art, music, and film reflect this. You can view the trailer here.
This award is especially significant given that there have been no Haitian films entered into the festival for the past twenty five years.  Click here to see the full line up of films that "Eat, For This Is My Body" competed against.  We hope that there will be many more in the future.  Congratulations to Micheline from the HII team.  
If you are interested in learning more about Haiitan Cinema, take a look at the Jacmel Film Festival, which will take place this November.  The festival is a one week, non stop multimedia event that is free to the public.  We will have more information for you as we get closer to the date of the Festival, but check out the trailer and ways to get involved, whether as a donor or as a volunteer. 
And keep your eyes open for Haitian films!
Bryan