Haiti Food Security Update (7/19/2008)
Posted on:

19 July 2008

By:

Bryan Schaaf
Is the third time the charm? Prime Ministerial Candidate number three Michèle Duvivier Pierre-Louis was approved in a 61-1 vote in Haiti's lower legislative chamber.  Sexism, homophobia, and power politics could yet derail this nomination. Haiti needs a Prime Minister in order to have a functional government that can tackle developmental challenges, chief among them food insecurity.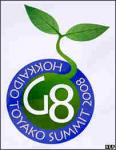 Food Security was a recurring topic during this year's G8 Summit. UN Secretary General Ban Ki-moon called on the G8 to tackle the "interconnected challenges" of rising food prices, development, and climate change.  In advance of the Summit, Japan donated $50 million in emergency food aid to help ease the food crisis in developing countries.  This is in addition to $200 million the Japanese government has already implemented or announced.  Click here to see an interview with Brookings Senior Fellow Homi Kharas on what else the G8 should be doing to reduce global food insecurity.  

Robert Zoellick, President of the World Bank, estimated that poor countries will need some 6 billion in food aid annually as a result of food and energy prices which are anticipated to be higher for years to come.  This year alone, he estimates that 10 billion would be needed to ease the effects of food inflation including 3.5 billion for short term safety net projects including school lunches and work for food programs in fifty countries.

The International Monetary Fund (IMF), is taking a second look at how to help countries worst hit by the food and fuel price crisis, especially in sub-Saharan Africa.  As one of their staff members put it, ""Some countries are at a tipping point. If food prices rise further and oil prices stay the same, some governments will no longer be able to feed their people and at the same time maintain stability in their economies."  The IMF has increased low-interest loans under existing arrangements with Benin, Burkina Faso, Kyrgyz Republic, Central African Republic, Haiti and Madagascar under its Poverty Reduction and Growth Facility (PRGF), opened new ones with Mali and Niger, and is in discussions with a dozen other countries.  Two weeks ago, the IMF approved $26.5 million in additional aid to Haiti.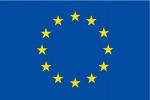 The European Commission (EC) proposed allocating €1 billion from the EU's unspent agricultural funds to help farmers in poor countries boost food production.  The proposal would allocate €750 million from the 2008 budget, and €250 million in 2009 to help farmers in developing nations purchase seed and fertilizer, with 15 percent being used for food aid.  It is not at all clear that this proposal will go through given that many member states prefer unspent EU money be returned to the national governments.   More than ever before, the EU is under pressure to slash its internal agricultural subsidies which make trade out of the question for many developing countries.  Anti-poverty agency Actionaid stated that developing countries lose 100 billion euros ($159 billion) a year in trade, twice as much as they get in aid. To halt this Actionaid states the EU should help developing countries becoming competitive by removing some of the protectionist elements of its farm policy.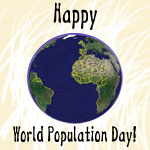 The United Nations marked World Population Day.  It is estimated that the global population will increase from 6.7 billion to 9.2 billion by the year 2050.   What does this have to do with food security?  More people means more demand for fuel, water and food.   Approximately the size of Maryland, Haiti already has too little land and resources to fully support the population it has.  Overall the birth rate in Haiti is down, but imagine for a moment if the opposite were true - it would undermine solutions for every developmental challenge Haiti faces.  The United Nations is calling for more investment in family planning to reduce poverty, slow population growth and ease pressure on the environment. More than 200 million women, many in the developing world, do not have access to contraceptives.  The price tag on making family planning options available for them all – about $1.2bn a year.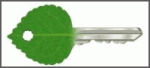 A British Government Report said the link between demand for biofuels and rising world food prices needs to be more closely examined.  The European Union's proposal to get 10 percent of road transport fuels from renewable sources, such as biofuels, by 2020 has faced growing criticism.

In Haiti, a proverb goes "tout moun se moun men tout men pa meme" (every one is a person but not every person is the same.)  The same could be said for biofuels.  Different biofuels bring different advantages and disadvantages.  Not all biofuels are made from fuel crops either.  There are other options such as switch grass and jatropha.  Many reports on the relationship between food security and biofuels seem to ignore this, which is unfortunate.  To any extent, British Prime Minister Gordon Brown wants the G8 to set new benchmarks for sustainable levels of biofuel production, according to the briefing. He also wants to form a  panel of climate change scientists which shared the 2007 Nobel peace prize -- to track global food supplies and sound the alarm early when crises loom.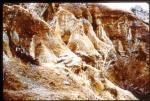 According to the United Nations Food and Agriculture Organization (FAO), rising land degradation reduces crop yields and may threaten food security of about a quarter of the world's population. "An estimated 1.5 billion people, or a quarter of the world's population, depend directly on land that is being degraded," FAO reported in the study which covered a 20-year period.  Erosion remains a serious problem in mostly mountainous Haiti.  Rains wash away the topsoil into the rivers and out into the ocean, leaving behind rocky mountains that once were forested.  Land left behind is less productive and populations are more vulnerable to natural disasters.  Gonaives in the eroded and deforested northern Artibonite was almost destroyed by a Tropical Storm, not a hurricane, but a storm.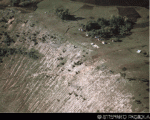 The FAO estimates that long-term land degradation has been increasing around the world and affects more than 20 percent of all cultivated areas, 30 percent of forests and 10 percent of grasslands.  Land erosion means reduced productivity, migration, food insecurity, damage to basic resources and ecosystems, loss of biodiversity and also contributes to increasing emission of heat-trapping gases.  According to the FAO study, land degradation is being driven mainly by poor land management.

As far as U.S. support for food securirty goes, the government announced it would spend an additional $1.25 billion on international food aid donations this year and next. This support was containined in a supplemental spending bull providing funding for Iraq, Afghanistan and a number of other domestic and international issues.  The bill will provide an additional $850 million to USAID's Food for Peace Office, in fiscal 2008 and $395 million for fiscal 2009.  Ellen Levinson who heads up the Alliance for Food Aid, a coalition of U.S.-supported aid groups, applauded the new funding but cautioned, "The response must be more than short term hand-outs and as much as possible must be linked improving agricultural production and family incomes."

Finally, the British based Foreign Policy group Chatham House released a worst case scenario study stating that in five years' time, we could be living in a world where millions are dying in famines with no food aid to hand, regular storms and droughts wipe out acres of crops, and skyrocketing food prices have created global political panic.  The reports notes that food costs have shot upwards so quickly that even a consumer in a rich country who doesn't usually keep track of the price of bread will have noticed it. So much more so for someone who lives day to day, having to count their pennies to survive.

On stability, the report notes consumers might push companies and governments towards change.  Urban consumers are more visible, especially when protesting or rioting (there were riots in 37 countries last year.)  Interestingly, the report states there might come a point where customers are as concerned about their "grain footprint" as their "carbon footprint" and will want to buy products safe in the knowledge they're not inadvertently taking food out of someone else's mouth.  It notes that the Western diet is called into question - over consumption leads to obesity and is costing the United States and other developing countries more and more.  It is starting to become a problem in the developing world as well.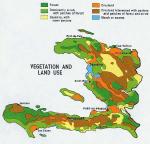 As hunger becomes endemic, it argues development experts will have to move away from the concept of short-term emergency relief.  Food insecurity is not a blip that will be going away any time soon.  Oil prices will remain high, India and China will continue to grow, the hunger for meat in a growing global middle class will continue to push the cost of grains up.  Biofuels have also played a role in pushing up prices, but this can be addressed. Hard to say to what extent climate change is a factor but it will undoubtedly reduce land available for cultivation, wipe out food crops, and displace populations. The Chatham House estimates that at most 12 percent more of the world's land could be planted with crops to eat.  
Food insecurity remains Haiti's greatest developmental challenge and addressing it will require good governance, environmental rehabilitation, revived agriculture, improved energy independence and an infrastructure to support it.  There is much to be done but we can all play a part to help make things better.  
Bryan