Haiti Food Security Update (5/18/2008)
Posted on:

18 May 2008

By:

Bryan Schaaf

The big news over the past week was that Ericq Pierre, Preval's selection for Prime Minister, did not make it through the nomination process.  According to a release by Pierre, he was unwilling to promise positions and favors in exchange for political support. Some have hailed him for his integrity while others have criticized him for not knowing how to "play the game."  To any extent, no Prime Minister means no functional government and thus no new policies.  Donors, international and non governmental organizations and a financially stretched Diaspora continue to do what they can to help.  Below is a summary of other items of interest concerning food security.

On May 16th, the U.S. Agency for International Development (USAID) sent out a press release concerning food assistance to Haiti. USAID sent the Director of the Haiti task force,  Alonzo Fulgham, to assess the ongoing food crisis.  USAID states that the agency has pre-positioned more than $15 million in emergency food which can be shipped over water in 2-3 weeks. Three ships with over 6,820 tons of food aid are enroute to Haiti and will arrive on or about June 4.   USAID states that depending on the program and commodities, one ton can feed 2,000 people for one day.  USAID is also supporting additional assistance by helping the Government to subsidize rice prices with $1 million that, along with other donor contributions, will be used to purchase rice and reduce the price per 110 pound bag from $51 to $43. 

The USAID mission is also reprogramming $5.5 million in developmental assistance to create short -term jobs for the poor working on community improvement projects such as road paving and canal clearing.  It would be a shame to not use these activities as a springboard for a nationwide Civilian Conservation Core program as it will take many years to rebuild Haiti's infrastructure. The agency predicts the increase in funds will raise the number of short term jobs as a result of USAID programs from 75,000 to 90,000.  According to Reuters, these positions were also intended to calm food rioters, especially considering the frustration many of them would feel after Pierre was not confirmed.  These new programs are in addition to the annual $35 million in Title II food aid for Haiti, the largest program of its kind in the world.  
According to Henrietta Fore, who oversees USAID and State Department foreign assistance activities, "The United States is committed to the people of Haiti in building a stable, peaceful and just society able to provide for its citizens.  This year, USAID is investing more than $128 million to shore up Haiti's economy and provide vital social services. Our response to this latest crisis is part of that continuing support."  USAID clearly understands the seriousness of the situation.   These measures will not solve Haiti's food insecurity, but they do stabilize a tense situation so that policies and programs can be set in place.  Many of the programs will have to be long term in nature but people need to see visible change right away.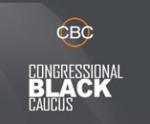 There was also a Miami Herald article about an upcoming Congressional Black Caucus mission to Haiti led by the CBC Chairwoman Carolyn C. Kilpatrick (D-MI).  Lawmakers intend to explore the effects of rising food prices in Haiti, and whether aid is reaching those who need it the most.  The delegation will meet with President Réne Préval.  The article notes that the CBC visit comes just two days after the House passed a bill to help Haiti, stating as wll that "Along with $40 billion in farm subsidies, the legislation provides a boost to Haiti's textile industry by extending the current Haitian Hemispheric Opportunity through Partnership Encouragement Act (HOPE) to 10 years, and allowing Haiti to use more fabrics from China and Asia in its exports to the United States."
The UK Telegraph published a piece focusing on the effects of inflation on the urban poor in Haiti.  It noted that if rice (of which 80% is imported) costs more, there is less money for other essentials, such as school fees, books and uniforms.
A principal of a the Donbosco primary school was interviewed and said that as of September, 45 of 409 school children have dropped out as a result of inflation.  I am willing to bet most of those who stopped attending schools were girls.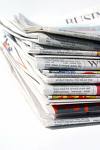 The LA Times ran an article about food security in Haiti, which highlighted the difficulties of reviving the domestic rice industry, which has long been neglected in lieu of much cheaper (often subsidized) rice from other countries.   Increasing national production sounds great but it will be complicated.  As the article points out, "Many Artibonite sharecroppers and tenants were displaced a dozen years ago when Preval, during his previous term as president, oversaw a land reform that took the properties of large estate and carved them into tiny plots for thousands of peasants. But the recipients were never provided with tools, fertilizer, seeds or transportation, so they couldn't grow the crops the private landlords had earlier financed. The article notes that the as a consequence of never having been given legal title, the idle peasants were expelled when owners returned to reclaim their lands after a February 2004 rebellion drove then-President Jean-Bertrand Aristide into exile.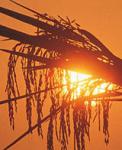 The LA Times article states that the USA Rice Federation last year sold $111.5 million worth here, making Haiti the fourth most important market for U.S. producers.  Preval has vowed to get more land into the hands of the peasantry, spurring expectations of another redistribution.  I was interested to read how the Haitian Constitution allows the state to seize lands "in conflict."  Of course, "conflict" is not clearly defined.  As one of the landowners notes in the article, "every time you improve the value of the land, you are provoking conflict."  Land disputes will need to be (fairly) settled if sustainable national production is going to be increased.

The UN Food and Agricultural Organization (FAO) has reported that the global food crisis may have peaked.  This doesnt mean things are getting better just that things may not get worse.   Still welcome news, though.  
We'll keep you updated as always on new events and issues concerning food security in Haiti.
Bryan