Haiti and Dominican Republic Urged to Fight Mosquito Borne Diseases Together
Posted on:

17 December 2008

By:

Bryan Schaaf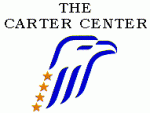 The New York Times recently carried an article on the Carter Center's joint Haiti/Dominican Republic initiative to eliminate malaria and lymphatic filariasis from the island of Hispaniola, which both countries share. Given that infectious diseases do not respect borders, this initiative seems an excellent opportunity for collaboration between Haiti and the Dominican Republic.  Hopefully, it can open doors for much needed collaboration in other areas as well. 
First, what is the Carter Center?  The Center is a non profit organization founded by former President Jimmy Carter in 1982.  It is based in Atlanta, Georgia but has programs in over 70 countries, one of which is Haiti.  The Center's activities address the following areas: resolving conflicts; advancing democracy, human rights, and economic opportunity; preventing diseases; improving mental health care; and teaching farmers in developing nations to increase crop production.  The Carter Center is perhaps best known for its leadership role in eliminating (so close!) Guinea Worm, also known as Dracunculiasis.
Concerning Haiti and the Dominican Republic, the Carter Center intends for this new initiative to last one year.  According to Former President Carter, "Hispaniola is the last reservoir in the Caribbean islands for these two debilitating mosquito-borne diseases, putting the rest of this region at risk."
With assistance from The Carter Center, both nations' health officials will target malaria in two border towns joined by a bridge over the Massacre River: Dajabón, Dominican Republic (pop. 27,000), and Ouanaminthe, Haiti (pop. 92,000).
The towns constitute the most important commercial exchange area on the Haiti-Dominican border. Lymphatic filariasis and malaria will be targeted in a third town in Haiti, Trou-du-Nord (pop. 40,000).  The Carter Center will purchase insecticide-treated bed nets, microscopes, and motorbikes; funding additional health staff in the three targeted communities; and provide technical assistance.
Funding is being channeled through the National Center for Control of Tropical Diseases, an agency of the Dominican Republic's Ministry of Health, and the Center for Development and Health, a nongovernmental organization working in Haiti.
The initiative stems from a 2006 recommendation of the Carter Center's International Task Force for Disease Eradication (ITFDE)—a group of 12 global experts on infectious disease funded by the Bill & Melinda Gates Foundation—that it is technically feasible to eliminate the two parasitic diseases on Hispaniola.
According to the Carter Center, achieving elimination would improve not only health, but economic opportunity, including agriculture and tourism. The Dominican Republic lost approximately US$200 million in tourism due to an outbreak of malaria in 2004. The experts also warn that as long as malaria exists in Hispaniola, the disease threatens other nearby islands, including Jamaica and the Bahamas, which in the past two years experienced brief malaria outbreaks originating in Hispaniola.
Malaria, a major cause of death for young children and pregnant women, causes incapacitating fevers and flu-like symptoms. It can be eliminated from Hispaniola because: the parasite is still sensitive to chloroquine (a safe and inexpensive antimalarial drug); the local mosquito vector (Anopheles albimanus) is relatively inefficient in transmitting the infection; the lethal predominant parasite (Plasmodium falciparum) has no dormant phases; and all other Caribbean islands already have eliminated the infection.
Lymphatic filariasis, especially in Haiti, is tightly intertwined with poverty, which is both a contributing cause and a result of the disease. Poor sanitation and drainage, exacerbated by damage from repeated hurricanes, favor mosquito breeding. Meanwhile, increased incidence of the disease stresses already inadequate public health resources for treatment and prevention.
Lymphatic filariasis and malaria are both preventable parasitic infections spread by mosquitoes. Although not fatal, lymphatic filariasis, or elephantiasis, is a debilitating disease that causes severe swelling in the limbs and genitals, which often devastates victims socially, emotionally, economically, as well as physically. Lymphatic filariasis can be eliminated on the island because the parasite (Wuchereria bancrofli) transmitted by the mosquito has no animal reservoir.
The mosquito vector (Culex quinquifasciatus) is susceptible to inexpensive insecticides, and the infection can be treated safely and inexpensively with diethylcarbamazine (DEC), and albendazole, donated by GlaxoSmithKline.  Lymphatic filariasis is prevalent in 85 percent of Haiti's communes (counties) and is concentrated in parts of four districts in the Dominican Republic's southwest.  To learn more, check out the Center's Task Force for Disease Eradication and read the full  recommendation (May 2006).