GIA Web Design Offering Free Webites for Friends of Haiti
Posted on:

12 October 2009

By:

Bryan Schaaf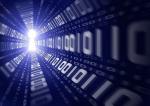 Nou Tande W is a faith-based organization founded to help rural Haitians improve agricultural productivity.  According to Nou Tande W,  GIA Web Design has offered to build websites for organizations working on behalf of Haitians.  If you are interested, call (845) 523 -3143.  Below is more information on both Nou Tande W and GIA Web Design.
Nou Tande W was founded by Jean Arne and his two brothers in 2008.  Nou Tande W works with local communities to improve agricultural methods to improve crops and run income generation projects so poor people can provide for their own needs.  They also are committed to campaigning against unfair trade rules that work for rich corporations while exploiting poor people.  Nou Tande W offers educational farm tours for groups and farming internships for individuals.  They are also expanding access to the Philippine Bio Digester Home Bio Gas System.  Finally, local counterparts offer environmental education courses on: (1) History and consequences of environmental degradation in Haiti; (2) Plant nutrients; (3) Weather patterns; (4) Sustainable food production; (5) Causes and solutions for air and water pollution; and (6) Local and global climate change. For more information, check their blog periodically.
GIA has been successful in helping clients find design solutions in all aspects of branding and advertising.  GIA provides a wide range of options for website design, company branding, custom photography web hosting, etc.  GIA will offer free websites to one hundred organizations.  Partners will only pay monthly hosting fees.  Examples of GIA's work include Yes We Can Help Quisqueya Children, We Will Find You, My CTV Haitian American Network, CORECAPH, Harvest 4 God (under construction), and of course, Nou Tande W.