Germany Announces Increased Support for CARICOM Regional HIV/AIDS Program
Posted on:

1 March 2008

By:

Bryan Schaaf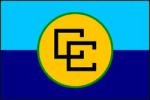 Germany recently announced that it would contribute an additional eight million Euros to CARICOM in support of its efforts to fight HIV/AIDS in the Carribean - broadly known as the  Pan Caribbean Partnership Against HIV/AIDS in the Caribbean or PANCAP for short.  These funds will support HIV/AIDS prevention, care, and treatment programs throughout the Caribbean, including Haiti. 
PANCAP began in March 2005, initially in Haiti and the Dominican Republic before being expanded to Barbados, Belize, Jamaica, the Eastern Caribbean islands and St Maarten.  The website is well done and includes a virtual library and the online edition of their monthly magazine.  Training opportunities, publications, and vacancies for participating countries are listed here.  You can view ongoing and completed projects for Haiti here.  
According to Caribbean 360, "the overall objective of the project is to contribute to reducing the HIV infection rate and the transmission of other sexually transmitted diseases. It is specifically aimed at preventing the spread of HIV infection through social and behaviour change communication in the Caribbean and increasing the total condom market including sales and distribution of condoms."
Haiti was unjustly stigmatized for HIV/AIDS and payed a steep price chief of which was the collapse of its tourism industry and the jobs its supported.  However, Haiti is a success story - the country has brought down its HIV prevalance rate considerably.  Only a handfull of countries have been able to accomplish this. The engagement of civil society, the government, and donors has paid off in the form of increased condom usage, delayed sexual debut, and improved awareness.  Treatment programs pioneered in Haiti have been replicated numerous times in Sub-Saharan Africa.  
Haiti deserves credit for the impact it has had, nationally and globally, in the fight against HIV/AIDS.  We appreciate CARICOM's committment to addressing HIV/AIDS in Haiti and other Caribbean countries and for Germany's decision to support regional efforts.  
Bryan