Freedom of the Press in Haiti
Posted on:

7 May 2009

By:

Bryan Schaaf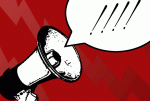 It takes more than elections to have a healthy democracy.  There are many other important factors, one of which is freedom of the press.  This is something that we often take for granted in the United States.  In countries like Haiti, journalism has historically been a dangerous business, especially when it informs and empowers the poor.  In the lead up to World Press Freedom Day on May 3rd, Freedom House released its 2009 International Press Freedom report, which noted improvements in Haiti.  This is good news indeed.
Looking at the state of media in Haiti, there are several newspapers that are privately owned.  Television Nationale d'Haiti is government owned, but there are also several private stations.  Very few families in rural areas have televisions so radio remains the primary source of news for most.  In fact, Haiti is saturated with radio coverage.
Journalists in Haiti have better access to communication technology (cell phones, texting, internet) than ever before.  While access to the internet increases every year, only a small percentage of the population, mostly in urban areas, use the internet on a regular basis.  There are a great many blogs about Haiti, but as of yet, comparatively few bloggers in Haiti.  Most Haitian bloggers are instead found in the Diaspora.
During my time in Haiti between 2000-2002, several journalists were killed or chased out of the country.  I arrived several months after Jean Dominique was assassinated.  Jean Dominique was Haiti's most famous journalist and radio personality.  He grew up in a privileged French speaking family, studied in France, and could have stayed there if he wanted to.  He also could have come back to Haiti and lived an exceedingly comfortable life in Port au Prince. 
Jean felt compelled to work with the poor and initially decided the best vehicle for doing so would be agriculture.  While working in the countryside, he saw how the poor were routinely exploited by the wealthy.  In the early 1960s, he founded Haiti's first independent radio station, Radio Haïti Inter—the first broadcast outlet in Kreyol.  Dominique joined Radio Haïti initially as a reporter, and then purchasing the station's lease in 1971.
This was the first time that a Haïtian radio station had broadcast locally in Kreyol.  He spoke to the poor in their own language.  More than this, he spoke to them as if their lives were important, telling them that they could mobilize and bring about social change.  He was fiery, principled, and unabashedly pro-poor.  For this, he was ostracized by the Haitian elite who considered him a traitor. 
Jean was assassinated on April 3, 2000.  I think he knew that his death was likely.  He would often say, "You cannot kill the truth with a bullet."  While his killers ended his life, they did not silence him.  His words, his deeds, and his example lives on, inspiring a new generation of journalists, some of whom may one day be as determined and fearless as he was.  This summary does not really do him justice.  Instead, you may wish to watch the excellent Jonathan Demme documentary "The Agronomist" which chronicles his life, struggles, and death.  Haiti is full of heroes, and Jean was one.
Michele Montas, his wife, continued operating Radio Inter, but she was forced to leave the country after an assassination attempt upon her own life.  But they could not silence her either.  She is now the spokesperson of UN Secretary General Ban Ki Moon.
Jean was not the only whose life ended too early.  At least eight journalists – including Roche, Lindor, Gerard Denose, and Alix Joseph – were killed in Haiti between 2000 and 2007.  Civil society has been pushing, with some success, for action from the Haitian government.  The National Association of the Haitian Media (ANMH) has been urging the prosecution of those who have murdered journalists.
From a legal perspective, the Haitian Constitution explicitly upholds the rights of journalists to freely exercise their profession and forbids censorship except in the case of war. Widespread poverty, a corrupt judiciary, and a tradition of "scorched earth" politics where the winner takes all and political compromise is rare has made for a complicated working environment for journalists.
René Préval, who was a friend of Jean Dominique, joined forces with the media rights organization, SOS Journalistes, to launch the Independent Commission to Support the Investigations of Assassinations of Journalists.  The commission was given access to police and court documents with the aim of re-starting investigations into the murders of at least 10 journalists.  Within three weeks, two gang members received life sentences for their part in the July 2005 murder of journalist Jacques Roche. Several others have received life sentences for their role in the murder of journalist Brignol Lindor.  While progress has been made for some, family and friends of Jean Dominique are still waiting for justice.
Freedom of the press has been, and still is, a challenge for many other countries in the Americas.  Freedom of the Press Day was celebrated by the Organization of American States of which Haiti is a member.  The Secretary General José Miguel Insulza, said that "freedom of expression is an attribute of democracy essential to guarantee proper political participation, to achieve the effective inclusion of all the sectors of the population and to practice a democratic control of the public authorities' conduct."  Insulza condemned physical and psychological violence against journalists, affirming that "during 2008, at least nine journalists were murdered in the region, and there were almost two hundred reports of aggression, threats and intimidation against the media, presumably related to journalistic activity."
So who protects the journalists?  Primary responsibility lies with governments.  But there are many organizations that play an important role as advocates for freedom of the press.  The Committee to Protect Journalists maintains a record of where/when journalists throughout the world have been killed.  In addition, they have a blog which provides updates on freedom the press in the various regions of the world including the Americas.  CPJ will also consider direct assistance to journalists by helping get medical care following assaults in retaliation for their work, supporting journalists who have been forced to go into hiding, providing legal support to journalists facing prison, evacuating journalists at risk to temporary homes, and providing support to families of imprisoned journalists.
UNESCO has been supporting independent media in conflict and post-conflict situations to enable them to gather and disseminate non-partisan information.  Assistance provided to independent media in South East Europe, Angola, the Great Lakes Region in Africa, the Middle East, East Timor, and Afghanistan has contributed to peace building and reconciliation processes.
Reporters Without Borders is an organization that defends journalists and media assistants imprisoned or persecuted for doing their job, fights against censorship and laws that undermine press freedom, gives financial aid each year to approximately 100 journalists or media outlets in difficulty (to pay for lawyers, medical care and equipment) as well to the families of imprisoned journalists and works to improve the safety of journalists reporting from war zones.  A summary of their 2008 annual report for Haiti is available. 
The International Federation of Journalists and the International Center for Journalists are two organizations which advocate for freedom of the press worldwide.  The International Freedom of Expression Exchange tracks freedom of the press including in Haiti.  You can read IFEX coverage of Haiti here.  International Press Institute tracks journalist deaths and maintains a watch list of countries where freedom of the press is deteriorating. The World Press Freedom Committee is an umbrella organization that fights against licensing of journalists, mandatory codes of conduct, mandatory tasks for journalists and other news controls.  
Democracy requires a well informed civil society to function.  Every country needs journalists with the courage to explore social issues and speak truth to power.  There has been justice for some who gave their lives doing so in Haiti.  For others, such as Jean Dominique, we continue to wait.  The best way to honor his memory, and other Haitian journalists who have died, is to continue demanding freedom of the press in Haiti - it's what they would have wanted.
Bryan