Cutting a Deal: Baby Doc's Retirement Fund
Posted on:

1 June 2007

By:

Bryan Schaaf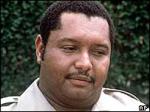 Switzerland has been holding US 6.2 million dollars in accounts that were established by Jean Claude "Baby Doc" Duvalier. Since his exile in 1986, he has been living quite cozily in France though it has been said his ex-wife, made off with most of the funds. Under a deal proposed by Switzerland a large portion of the money would go to humanitarian projects in Haiti while some would be released back to Baby Doc. The Haitian form of government under the Duvaliers has been described as a "kleptocracy" - meaning that aid and trade was encouraged only to the extent that the government officials would profit.
Proving that the money was a result of graft and corruption, we hope, will not be difficult to prove. The Haitian government is trying to do so, though the window of time will be limited. He and his father inflicted incalcuable damage to the country. For Baby Doc to be allowed to keep money stolen from the Haitian people is simply unnaceptable. We hope that the Swiss government will make the right decision and not hand over any money whatsoever.
By Laura MacInnis

GENEVA, May 22 (Reuters) - Switzerland is set to return 7.6 million Swiss francs ($6.2 million) next month which it seized in accounts belonging to former Haitian ruler Jean-Claude "Baby Doc" Duvalier, a senior Swiss official said on Tuesday.
Under an agreement proposed by Switzerland, a large portion of the frozen funds would be given to Haiti for humanitarian projects but the rest will be given back to the former dictator, exiled in France, and his family. The funds, blocked since Duvalier was ousted in 1986, will be released on June 3 unless the government in Haiti produces last-minute evidence tying the money to corruption or crime, said Paul Seger, legal adviser at the Swiss Foreign Ministry.
"There is a glimpse of hope that we will find some kind of miracle solution before that date," Seger told Reuters in a telephone interview, noting Haitian investigators have promised to intensify their efforts as the deadline approaches.
"The settlement will foresee that the majority of the money will be used for projects of a humanitarian and social nature in Haiti," Seger said, declining to specify the amount until the deal is signed. Over the past 20 years, Switzerland has returned nearly $1.3 billion in loot stashed by Philippines President Ferdinand Marcos, Peru's former spy chief Vladimiro Montesinos and Nigeria's leader General Sani Abacha to their homelands.
Legal and practical hurdles have so far prevented such a resolution in Haiti, the poorest country in the Americas, where authorities failed to gather adequate legal proof that the Duvalier fortune was ill-gotten. Similar issues have also ground proceedings to a halt in the case of 8 million Swiss francs ($6.49 million) belonging to the late Zairean strongman Mobutu Sese Seko, held since 1997.
Authorities in the country -- now the Democratic Republic of the Congo-- have not yet produced evidence that the funds were illicit. Swiss law requires the funds to be released by the end of 2008 if no resolution is reached in the case.
"We will have a bit of time," Seger said. Judicial experts argue that poor countries, particularly those with institutions ravaged by war and unrest, need legal assistance to recover money stashed abroad by corrupt leaders.
Switzerland has argued for faster global implementation of a U.N. anti-corruption convention that criminalises bribery, money laundering and the embezzlement of public funds. The pact obliges countries to return illegally acquired assets.