Assignment Haiti: Hope for a New Day
Posted on:

13 April 2008

By:

Bryan Schaaf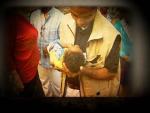 Protests, tire burnings, clay biscuits and/or questionable studies on HIV/AIDS are what it usually takes for Haiti to make the news.  When reporters do visit Haiti, they rarely make it outside of Port au Prince.  I was pleased to come across "Assignment Haiti" with Calvin Hughes (Local 10 News in Miami.)  The report captures both the scope of the challenges facing Haiti as well as the country's tremendous potential.  The fundamental question asked is whether there is hope for a New Day in Haiti.  After you watch this piece, we think you will agree that there is.

The reporting team visited a number of different locations throughout Haiti.  While in Port au Prince, they spoke with the Chief of Police Mario Andresol who by most accounts is a good man with an extremely difficult job.  He has been an advocate for community policeing which is extremely important given how few police there are in Haiti.  He has made an effort to purge corrupt elements from the Haitian National Police (HNP) and anyone who has been in Haiti for any period of time can tell you there are many. 

They also interviewed students who, not having electricity in their homes, come to public places (in parks and outside prisons) which are well lit and provide a place to study.  Haitians want to learn, want to work, want to give something back to their communities.  I was encouraged by the interview with a student from Miami Dade who has visiting relatives but said that he would one day like to live in Haiti full time.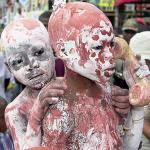 The footage from Jacmel was also interesting and captured both the optimism and the sense of self reliance that exists there.   The Carnivale scenes conveyr the creativity, energy and enthusiasm that make this town hum. There are many Carnivale celebrations in Haiti, but none like in Jacmel.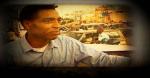 Take a look as well at the blog of Calvin Hughes.  It was interesting to read the responses (mostly appreciative) of Haitian Diaspora who viewed the piece online.  I have excerpted some of their comments below:
"It looked at the harsh reality of current life in Haiti, the beauty of the country's natural resources but most of all it ended with hope. The hope that lies in the hearts of Haiti's young, the hope found in Haitians living in America with a desire to help their native land, and the hope to enhance the lives of the Haitians living in the states and all over the world. Again I applaud you and I thank you"
"I want to thank you for the way in which you presented the beauty of Haiti. Many international journalists have failed to realize that Haiti is a country of beautiful beaches, great art, nice people, despite the poverty that has striken the nation over the last 20 years. If one day you should return "On Assignment In Haiti," I would suggest that you go to other beautiful sites in the other nine departments…. Take a trip to les Cayes, Jeremie, For Liberte, Cap Haitian - La Citadelle is a must. Take a trip to La Tortue, Plateau Centrale…. I think La Citadelle is one of the greatest historical compound we have from the time of slavery."
"As a proud Haitian-American I wanted to commend you on the coverage of my people. I admired the fact that you were able to display both sides of Haiti. Typically only the negative aspects are depicted in the media."
"There is so much to see and to love about Haiti. Thank you for showing that beside the turmoils, misery and political instability, Haiti still remains one of the most beautiful "Perles des Antilles". Like Jennifer said beside our poverty we would literally give you our shirts off our back. It is time for everyone to give us the respect that we deserve, and treat us the same as any other countries. Haitians are very proud of their origins and very hard, dedicated workers. So instead of always putting out the negativity, the media needs to talk more about what really the country is about. I am very proud to be Haitian and I teach my child to also be extremely proud of where she comes from, and I can't wait for the day that I will go back like we say in Haiti "Lakay se lakay".
Those who commented have said it better than I could.   The website notes a few organizations deserving of support.  These include the Institute for Justice and Democracy in Haiti, Haitian Women of Miami, and the Haitian Lawyers Association.

Looking for more balanced coverage of Haiti?  Check out Haiti Through My Eye, a documentary by Lutza, a Haitian American model and director.  She seems to have her finger on the pulse of what makes Haiti special.   Also be sure to take a look at Once There Was a Country which was financed by the Green Family Foundation.   I've seen it several times and I have found it to be on of the most well done and compelling documentaries on Haiti that I have seen to date.   Other Green Family Foundation endeavors can be viewed here.
Despite the food insecurity, fragile stability, and a government still trying to stand on its own two feet, there is much hope and much potential.  It will not be easy but Haiti will yet have its new day.  Well done pieces such as this remind us of that.
Bryan