"Aid to Haiti" Creates Handbook of High Quality Organizations
Posted on:

20 April 2008

By:

Bryan Schaaf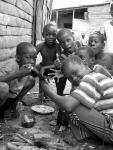 After travelling to Haiti for the first time, High School Civics Instructor Larry Pahl, founded Aid to Haiti with the intention of building relationships with and raising awareness of quality organizations operating in Haiti.  His latest effort has been the creation of a handbook of photos, narrative, and infromation about organizations making a difference in Haiti right now.  All proceeds will go to supporting educational programming in Haiti.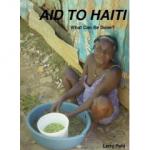 The name of the handbook is "AID to Haiti: What Can be Done?"  It is available for purchase at Lula or Amazon.  On Lula, you can buy the 46 page paperback for $7.95 or download a digital copy for $1.25.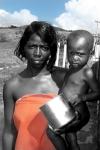 We applaud Mr. Pahl for his positive and constructive coverage of Haiti's development challenges.  For people who would like to donate to, volunteer for, or partner with a quality organization already on the ground in Haiti, this handbook would be an excellent place to start.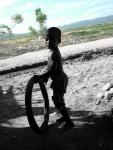 Do take a look at their website as well.  In the months to come, more information, videos, pictures, and other resources will be addred.  If you have questions or need additional information about the handbook, or any of AID to Haiti's other efforts, I would be happy to put you in touch with Mr. Pahl. 
Thanks!
Bryan